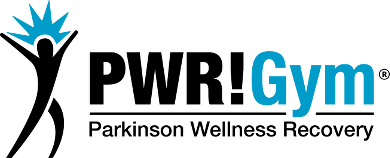 People with Parkinson's can
GET BETTER and STAY BETTER with EXERCISE!
Come see how we do it;
and how we are validating
this model through research!
Welcome to the Parkinson Exercise Revolution.
The PWR!Gym® is a one-of-a-kind community neurofitness center located in the beautiful Sonoran Desert, in Tucson, AZ. We specialize in proactive research-based Parkinson-specific rehab, fitness, and wellness programming all in one facility!
PWR!Gym® offers a unique solution to status quo in rehabilitation paradigms. For example, people with Parkinson disease rarely receive physical, occupational, or speech therapy services even once in a lifetime. And for those that do, they may not see a therapist that is specialized in Parkinson disease and it is usually not a PROACTIVE approach. YET, research suggests proactive multidisciplinary rehabilitation that is partnered with community exercise and wellness resources for lifelong access to care - offers the best hope for slowing disease progression!
The basic and clinical science research on exercise and Parkinson disease is compelling!
No other single intervention or treatment is associated with such a diverse array of benefits as exercise for individuals with PD. Exercise and greater levels of physical activity for people with Parkinson disease not only results in positive improvements in symptoms (emotional, cognitive, physical, and non-motor), but it may be disease modifying! This means greater levels of physical activity may slow disease progression and/or repair inefficient dopaminergic circuitry (as shown in animal models). Yet, many physicians, therapists and communities remain unaware of the scientific literature underlying exercise-induced neuroplasticity and the accompanying behavioral recovery in animal and human models of PD.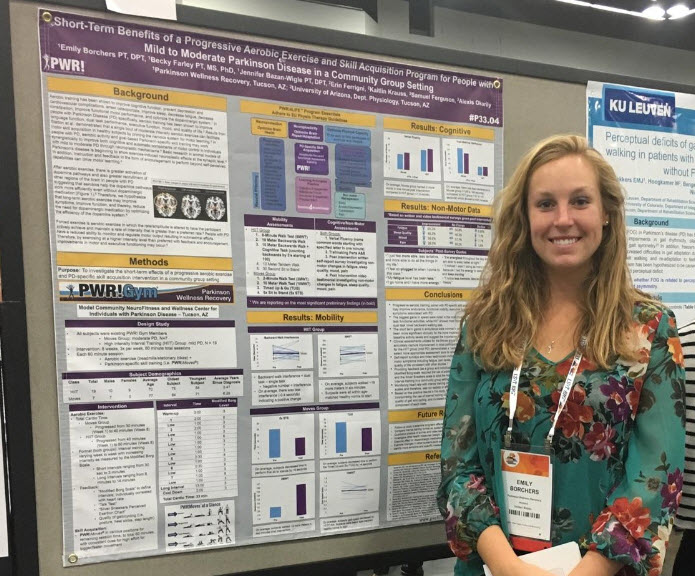 Don't wait! Get Started NOW!
Use it or Lose it!
Even if you don't think you have problems with mobility or fitness, NOW is the time to start. Research shows that people are less active and have already withdrawn from LIFE at diagnosis! Gait quality and and endurance further deteriorates in the first 18 months despite medications! You can do more than you think you can to fight PD! Let us help.
Find out what you CAN do to GET BETTER and STAY BETTER!  
Our PWR!4Life model starts with an appointment with a Parkinson exercise expert physical therapist.  Your PWR!Gym therapist will educate, empower, and provide resources to keep motor and cognitive deterioration at bay!  They will coach and work 1:1 with you as needed, throughout your life to help you set and achieve your goals for exercise, fitness, function, stress management, nutrition and more.  They will work with you and your doctor so you get the most out of life and keep you doing what you like to do.

Don't Miss Out on What's Happening with the PWR!Gym Community!
Delanee Schwartz thesis project presented at World Parkinson Congress 2019 "Comparing forward and backward walking speeds with age and disease severity in persons with Parkinson disease."   Credits: Becky Farley, PT, MS, PhD; Delanee Schwartz BS; Valerie Carter, DPT; Tarang Jain, PT, PhD Parkinson Wellness Recovery, Tucson, Arizona; Northern Arizona University, Flagstaff, Arizona Delanee…
Read More