Our Team
PWR! Therapists, Instructors, employees, and volunteers are dedicated to making a difference and do everything in their power to ensure our members are happy and comfortable. We provide all of our members with kindness and consideration, as we want everyone to feel comfortable while working to meet their goals. Our goal is to Make Function Exercise™ and strive to play a major role in the retention of self-confidence, empowerment, physical gains and cognitive improvement.
We are always looking for like minds to join us, so please contact us if you are looking for the opportunity to make a difference or would like to volunteer at the PWR!Gym® or at one of our exercise events. We will be glad to have you with us!
PWR! Staff  &  PWR!Gym®  Staff
Dr. Adrian Hutber PhD, MS
Chief Executive Officer
Dr. Adrian Hutber, PhD, joined PWR! in January 2019 as our new Chief Executive Officer. Before joining the PWR! team, Adrian held a Vice President position at the American College of Sports Medicine (ACSM), where he was the executive staff member leading the Exercise is Medicine® (EIM) Global Health Initiative, a multi-organizational, multi-national initiative co-founded by ACSM and the American Medical Association to integrate the scientifically proven benefits of physical activity to prevent and treat chronic disease into the world's health care systems. Adrian has been invited to give keynote lectures and presentations about physical activity and chronic disease at US and international scientific and medical conferences on five continents and has helped to establish more than 40 EIM National Centers, all with the goal of making physical activity assessment, prescription, and referral part of health care systems globally.
Adrian previously served as the Vice President of a fitness corporation and as the Director of the Distance Education Division of the world's largest physical activity publisher, Human Kinetics.
Dr. Hutber has numerous publications in the fields of physiology and sports medicine and continues to serve on editorial boards and as a reviewer for medical and scientific journals.
In his spare time, Adrian enjoys driving sports cars and motorcycles on both the road and track, is a black belt martial artist, and has coached dance sport.
Kimberly Peute – JD, MBA
Chief Operations Officer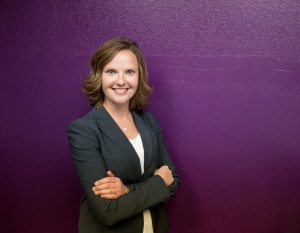 Kimberly Peute joined PWR! in 2015 with a background in portfolio and project management spanning both government and commercial sectors. Working for the Air Force, she oversaw the planning, scheduling, and execution of processes in a developmental flight test organization, during which time she became a certified Master Trainer in Theory of Constraints Portfolio Management.
Upon leaving civil service, she took on a new role as a management consultant and worked with clients in industries ranging from ice cream to submarines. Helping dozens of companies design and implement transformational changes, her efforts have helped clients increase on-time project completions, reduce project lead times, more effectively utilize resources, align organizational policies and processes, and achieve breakthroughs in bottom-line performance. Kim is proud to put her skills to use as part of the passionate and professional PWR! team. Kimberly holds a JD from the University of Arizona, an MBA from Webster University, a BA in Political Science and Spanish from the University of Northern Iowa. She is an avid runner and cyclist, a travel addict, and a lifelong pianist.
Becky Farley – PhD, MS, PT
Chief Scientific Officer & Founder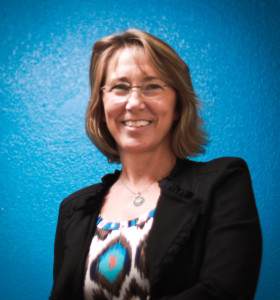 Dr. Becky Farley is a physical therapist, neuroscientist, and Parkinson exercise specialist, as well as the Chief Scientific Officer and Founder of Parkinson Wellness Recovery | PWR!. She received her PhD in Neuroscience from the University of Arizona, her Master of Science in Physical Therapy from the University of North Carolina, and her Bachelor of Physical Therapy degree from the University of Oklahoma. In her capacity as an expert on exercise for people with Parkinson disease, Dr. Farley delivers public and medical seminars across the US and world. Her postdoctoral research, for which she was awarded an R21 NIH grant, investigated the muscle activation deficits underlying bradykinesia in people with PD. Dr. Farley completed a randomized clinical trial to establish the benefits of LSVT BIG®, the first whole-body, amplitude- focused, physical and occupational therapy exercise approach for individuals with PD.
Dr. Farley is also the creator of PWR!Moves, a Parkinson-specific skill training approach that directly targets the training of amplitude into building blocks of function, where each of the building blocks counteracts a primary motor control deficit known to interfere with everyday mobility. Since 2006, Dr. Farley has been training therapists and fitness professionals, teaching them to work together to create rehabilitation and community exercise programs that apply neuroplasticity-based principles of practice to work toward shared PD-specific functional goals.
Stemming from her belief that lifelong access to integrated rehabilitation and community exercise and wellness programming is what's necessary to optimize and perpetuate functional mobility benefits and to slow disease progression, Dr. Farley's current focus is the publication of research using data from the Tucson-based PWR!Gym facility and integrating new research into PWR!Moves workshops and PWR!Gym programming.
Catherine D. Printz, PT, DPT, NCS
Board Certified Neurologic Specialist
Director of Rehabilitative and Exercise Therapies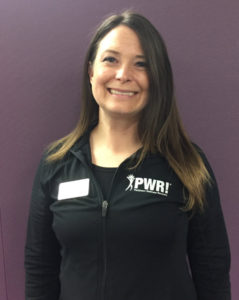 Catherine (Cat) specializes in neurological physical therapy. She graduated from the University of Maryland with a bachelor's degree in Kinesiological Sciences in 2006, and a Doctor of Physical Therapy from The George Washington University in 2009. Following graduation, she worked in both inpatient and outpatient settings at the University of California, both in San Diego and San Francisco, where she served as an Assistant Clinical Professor at UCSF's School of Medicine. Cat is board-certified as a neurologic certified specialist by the American Board of Physical Therapy Specialties and holds several certifications specifically tailored to the treatment of patients with Parkinson disease; she is a PWR!Moves Certified Therapist and Instructor, as well as certified in LSVT BIG. She joined the PWR!Gym in 2018 as a staff physical therapist and now serves as the Director of Rehabilitative and Exercise Therapies.
In her free time, Cat enjoys running, biking, acting as a diabetes advocate, and spending time with her young son.
Emily Borchers – PT, DPT
Physical Therapy Manager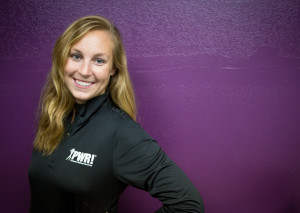 Emily joined the PWR! team in September 2014 and hails from Dayton, OH. Emily graduated from Wheeling Jesuit University with a Bachelor of Science degree in Psychology in 2010 and earned her Doctor of Physical Therapy degree from Ohio State University in Columbus, Ohio in May 2014. Along with managing the Physical Therapy Department at the PWR!Gym, Emily teaches exercise therapy classes, coordinates the clinical education program for physical therapy students, and contributes to PWR!'s ongoing research.
Outside the gym, Emily enjoys hiking, backpacking, camping, cycling, and playing sand volleyball.
Jennifer Bazan-Wigle, PT, DPT, CEEAA®

PWR!Gym Physical Therapist

Dr. Jennifer Bazan-Wigle began her first career in 1992 after completing her Bachelor of Science in Education from Northern Arizona University. She taught science for the Department of Defense Schools in Asia and Europe for 10 years, and then in Miami, FL. In 2010, she graduated as a doctor of physical therapy from Nova Southeastern University in Ft. Lauderdale, FL.
Jennifer moved to Tucson, AZ after graduation and began working in an inpatient rehabilitation setting with the neurological population. Since 2013, Jennifer has been applying her enthusiasm and expertise at the PWR!Gym® as lead physical therapist. She is treating individuals and providing group exercise instruction to people with Parkinson disease and various movement disorders. Jennifer is involved with community-based research projects being performed at the PWR! Gym, with presentation of posters at the International Movement Disorder Congress, APTA IV Step Conference, and World Parkinson Congress. She is also training other therapists and fitness instructors in the "Exercise4BrainChange" principles to help bring evidenced-based therapy and exercise to communities all over the U.S.
Shelley Hockensmith, PT

Board Certified Neurologic Clinical Specialist
PWR!Gym Physical Therapist

Shelley Hockensmith is a southern Indiana native and graduated with a Master of Physical Therapy degree from the University of Evansville in 2003. She moved to Tucson in 2005 and has since spent the majority of her career in outpatient neurological therapy with specialized training in balance and vestibular disorders and movement disorders. She has been board-certified by the Federation of State Boards of Physical Therapy as a neurologic clinical specialist since 2008. Shortly after moving to Tucson she was introduced to Dr. Becky Farley and, through that mentorship, was heavily influenced by the power of exercise in the treatment of Parkinson disease. Shelley officially joined the PWR! team in 2019 and is thrilled to share her diverse knowledge of neurologic conditions for complex client presentations and fulfill her passion to help people feel and move better. Outside of the PWR!Gym, Shelley loves her desert gardens and is an avid exerciser, which helps her keep up with her two very active children.
Calli Hutchison, PT, DPT

PWR!Gym Physical Therapist
Calli first discovered her passion for working with people with Parkinson disease in 2014, when she was an undergraduate working on a research study on activity levels in people with PD. A few years later, she first joined the PWR! family in 2017 on a clinical rotation as a physical therapy student at Bellarmine University in Louisville, Kentucky, where she earned her Bachelor of Arts in Exercise Science and her Doctor of Physical Therapy degrees in 2015 and 2018, respectively. Calli found working at the PWR!Gym so deeply rewarding that, after graduation, she moved to Tucson and accepted a position as one of our full-time physical therapists. In addition to treating clients, Calli organizes our Wellness Series and social events.
Shelly Dainty

Therapy Coordinator
Shelly joined the PWR! team as one of our Therapy Coordinators in 2018. Before her time at PWR!, she had worked both as front desk staff and management in several medical offices with a range of specialties, but she'll happily tell you that physical therapy is her favorite. She loves building relationships with clients, looks forward to seeing them succeed, feels grateful to be a part of their PD journeys.
Shelly is an animal lover at heart, and has two dogs, Maggie and Dooka, and four cats, Bok Bok, Speedy, Fingers, and Lil' Bear. On the weekends, she and her husband of 20 years, Kent, explore ghost towns across Southern Arizona.
Jenna Munson

Therapy Coordinator
Jenna came to the PWR! team with a wide range of previous experience working in medical and physical therapy offices. She spent some of her career working in pediatrics, but has found that she loves listening to and learning from more seasoned clients, just like the ones we see at the PWR!Gym. Jenna finds fulfilment in helping our clients navigate their PD journeys, seeing them happy and successful, and knowing that they have access to PD-specific services that will help them get better and stay better longer.
Nancy Nelson

Parkinson Disease Exercise Specialist
Rock Steady Boxing Affiliate ®, Tucson
Nancy Nelson brings over 30 years of experience in the health and wellness industry to her role as Exercise Therapy Programs Manager at the PWR!Gym. An avid proponent of continued education and training, she holds numerous credentials, including an ACE Personal Trainer certification, a Rock Steady Boxing certification, a Delay the Disease certification, Brian Grant Foundation training, Group Exercise Instructor training, and Parkinson Exercise Specialist. For the past 15 years, Nancy has worked almost exclusively with people with Parkinson disease. In 2009, Nancy founded her company, PDEX, LLC, to offer group classes and personal training for people with Parkinson's throughout Portland, Oregon. During this time, she also taught evidence-based programs and conducted research projects with a focus on patients with Parkinson's disease and cancer for both the Oregon Health Sciences University and the Oregon Research Institute. Nancy took her first PWR!Moves training in 2012, and in 2016, Nancy moved to Tucson to fulfill her dream of joining the PWR! team. Most recently, Nancy is thrilled to join the NeuroFit Faculty and to be able to share her expertise with participants across the US and world.
Natalie Comerford-Dadey, CPI, BSRT, RRT, RPSGT

Exercise Therapist
Natalie began teaching for the PWR!Gym in 2013. Her love of mat Pilates, a format she had been teaching since 2007, opened the door to becoming a PWR!Moves Certified Instructor.  Natalie will tell you that she sees this as a gift in her life which evolved into further training, more teaching opportunities, and ultimately a change of careers. Prior to teaching exercise classes full-time, Natalie spent 14 years in Respiratory and Sleep Medicine in hospital settings and 5 years teaching Polysomnography for Pima Medical Institute. During Natalie's time at PWR!, she has completed over 500 hours of comprehensive Pilates training and certification, as well as certifications for formats including Barre', PiYo, Silver Sneakers, Pop Pilates, and TRX. She loves working with special populations and having a positive impact on the quality of life for the individuals who attend her classes. Natalie hopes that she has much to share, knows that she has much to learn, and looks forward to the challenges of both.
Natalie loves cats and is a proud cat mom of Klaude, Gert, and Jax, who have all been known to make occasional appearances in Zoom meetings.  Additionally, Natalie spends Sundays and holidays working at a veterinary clinic for cats.
Pam Crocco

Parkinson Disease Exercise Specialist
Pam is a group fitness instructor, personal trainer, and PWR!Moves Certified Instructor. Pam enjoys working at the PWR! Gym and helping people at all levels with functional mobility, healthy living, and finding the motivation to stay active.
Carla Perez

Exercise Therapist
Carla is a 200 E-RYT (experienced registered yoga teacher), PWR!Moves Certified Instructor, and Rock Steady Boxing coach.
She has specialized in working with seniors and has over 7 years' experience teaching active movement and seated movement. Carla offers chair and active yoga to a wide variety of people in the Tucson community, including people with Parkinson's.
Carla believes that all we can do is keep moving through life, find those who motivate us to stay active, and surround ourselves with those who remind us to keep believing in ourselves. She hopes to motivate people and remind them of their strength for a long time to come.
Lauren Spradlin

Education Manager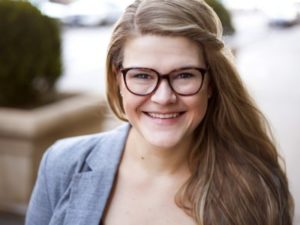 Lauren Spradlin is PWR!'s Education Manager. While her formal training is in linguistics, Lauren's graduate studies also included work in assessment and curriculum design and development, pedagogical methods, academic editing and publication, and conference organizing. In addition to teaching linguistics and education courses across New York City, Lauren coordinated Intercambio de Idiomas, a functional literacy class for speakers of indigenous, underdocumented languages of Mexico and Guatemala who lived in her neighborhood of East Harlem.
After moving back to Tucson in 2017, Lauren joined the PWR! Staff and found that her skills transferred easily to the Workshops Office and Education Department. In her time at PWR!, the Education Department has trained over 1200 physical, occupational, and exercise therapists at workshops spanning 27 states and 4 countries, adding to the over 4300 professionals that have been PWR!Moves certified since 2010. Outside of the gym, Lauren enjoys crafting and spending time with her cat, Percival.
Shelbi Strube

Exercise Therapist
As a new resident of Tucson, Shelbi Strube comes to us with energy and passion for people with Parkinson's. After earning her bachelor's degree in Exercise Science, Shelbi expanded her fitness knowledge by becoming ACSM certified in Exercise Physiology and a PWR!Moves Certified Instructor.  After spending a few years working as a personal trainer, Shelbi has recently switched to working exclusively with the geriatric population, where she developed a deep passion for working with people with PD.
Making use of her PWR!Moves certification, Shelbi has successfully created and implemented customized Parkinson's programs to help address each individual's needs. The resilience of her Parkinson's clients in overcoming barriers and succeeding inspired Shelbi to join the PWR!Gym family with an eagerness to help encourage, uplift, and inspire people with PD to live their lives to the fullest. Shelbi is also a small business owner of an online personal training business for the general population for fat loss and muscle building called Shelbi Kate Fitness, LLC.
Dominique Dominguez

Education Coordinator
Dominique (Dom) Dominguez is PWR's new Education Coordinator at the PWR!Gym. He was born in Chandler, Arizona where he spent most of his time before moving to Tucson in 2016. Dom first joined the PWR! family as a PWR!Gym intern while he was completing his Bachelor of Science degree in Health Sciences - Public Health from Northern Arizona University in 2019. Dom appreciates being able to apply his public health education to his work in PWR!'s Education Department. In his spare time, Dom enjoys exercising, visiting family, cooking, and spending time with his girlfriend, Taylor, and their Golden Retriever, Brody.
Martha Brumfield, PhD

Chair
Martha A. Brumfield, PhD, is currently a Senior Advisor to Critical Path Institute (C-Path), having recently retired from the role as its President & CEO. C-Path is an Arizona-based non-profit whose mission is to catalyze the development of new tools to advance medical product innovation and regulatory science by leading teams that share data, knowledge, and expertise resulting in sound, consensus-based science. In addition to the 15+ consortia which C-Path manages, she led her staff in collaborating with global regulators, biopharmaceutical companies, and other biomedical research consortia to develop tools which help to de-risk drug development by reliance upon evidence-based programs. Brumfield is a regulatory professional and executive leader with 25+ years' experience in pharmaceutical product development strategy and implementation, regulatory strategy, and policy advocacy. She spent over 20 years of her career at Pfizer in regulatory affairs and pharmacovigilance and served as senior vice president of worldwide regulatory affairs and quality assurance. She recently served as Chair of the Regulatory Affairs Professional Society Board of Directors and is currently serving as Director on the RAPS Affiliate Board. She is a Founding Director and Secretary/Treasurer of the Board of the Institute for Advanced Clinical Trials for Children. She recently served on the National Academies of Science, Engineering and Medicine's Committee on Mutual Recognition Agreements and Reliance in the Regulation of Medicines. She was recently appointed to the Advisory Committee of the Burroughs Wellcome Fund's Innovation in Regulatory Science program. She is also an Assistant Professor at the University of Arizona, College of Pharmacy.
Mary Carryer

Vice Chair
Mary is a retired banking executive who has lived in Tucson since 2007. She grew up in Canada, received her MBA from the University of California at Berkeley, and pursued her banking career in San Francisco, Australia, and Honolulu. She also has a long history of involvement in the non-profit sector.
Mary's interest in Parkinson disease started with the diagnosis of a family member. Visiting PWR! to learn more about the disease and the benefits of exercise for those with PD led her to a real appreciation for PWR!'s mission and the impact it has on those it serves. Since joining the board in 2019, she has been a member of the Finance Committee. She looks forward to seeing the growth of PWR! and its ability to provide both in-person and virtual services to a larger community of people with Parkinson disease, regardless of their location.
In her spare time, Mary is studying Spanish and enjoys travel and outdoors activities.
Jared Simte


Treasurer
As the Finance Chair and Treasurer, Jared aims to serve the PWR! community by leveraging his accounting and finance experience to ensure the finance committee effectively conveys the needs and health of PWR!'s financial position to the board.
As an indoor and outdoor volleyball coach since 2009, Jared has been an advocate of exercise. When first introduced to PWR! in January of 2016, the organization's mission and impact were immediately evident and Jared jumped at the opportunity to serve. PWR! is a community and, moreover, a family made up of individuals who strive to mitigate the effects of Parkinson disease. Jared is inspired by the PWR! community and looks forward to continuing to serve this organization.
By day, Jared works as one of the grants and budget accountants of the biology business center at the University of Arizona. He is also a recent graduate of the Eller Evening MBA program.
Aimee Guerrero


Secretary
Aimee is a licensed Physical Therapist who graduated with a Bachelor of Science in Physical Therapy from the University of Vermont in 1992. She then relocated to Tucson and has worked in multiple settings, including Acute Neurological Rehabilitation, Home Health PT, Skilled Nursing Facilities, and Outpatient Rehabilitation. Her passion has always been neurological disorders, and since 2012, she has specialized in Vestibular Rehabilitation in the Carondelet Neurological Institute's Balance Center. She works with patients who have dizziness, vertigo, imbalance, and frequent falls. She first found a passion for working with the Parkinson's population when she met Dr. Becky Farley and was able to see the impact of exercise on Parkinson disease. As a true proponent of exercise, a lifelong athlete, and a physical therapist, it was a perfect fit. Aimee is now the Clinical Coordinator of OP Neuro and Balance Rehabilitation at Carondelet St. Joseph's Hospital and serves as the Secretary for the Board of Directors for PWR!.
Sarah Ascher

Director
Sarah Super Ascher is the Senior Director for the Arizona End of Life Care Partnership (EOLCP) Anchored at United Way of Tucson and Southern Arizona. Sarah came into this role in December 2017, leading the EOLCP in its mission to enhance the way we live by fundamentally changing the way we talk about death. The EOLCP brings together health care, business, community-based organizations; and individuals dedicated to ensuring high quality, person-centered end of life care. The EOLCP is focused on Six Pillars of Community Outreach, Community Education, Provider Education, Facility Based Initiatives, Workforce Development, and Policy and Advocacy. The EOLCP is currently the highest funded community partnership of its kind in the U.S. and is quickly becoming a model for community stakeholder collaboration.
Prior to her current role at UWTSA, Sarah worked in health care systems for over 30 years, from clinical and program development work in audiology and neurorehabilitation to hospital leadership for Patient Experience. Sarah has held previous positions of Director of Patient Experience (Sidra Medicine in Qatar), Director of Service Excellence (Banner University Medicine-Tucson), Director of Patient Relations (University Medical Center-Tucson and South Campuses); and has served on the Boards of Directors for a number of Tucson community based organizations.
Sarah is passionate about bridging the worlds of health care and community, professionally and personally.
Thom Cope


Director
Thom Cope is a Partner who practices in the firm's Employment and Labor Section. Thom is licensed to practice in Nebraska, California, and Arizona. He has served as a judge in the area of public employment law and is listed in Best Lawyers in America, Arizona's Finest Lawyers, and Southwest Super Lawyers. Thom has tried over 80 jury trials to verdict, in all areas of Employment Law, represented numerous clients in Wage & Hour cases, and before the National Labor Relations Board in 47 years on practice. Additionally, he is a Mediator/Trainer for the Arizona Civil Rights Division of the Arizona Attorney General's Office. His latest book is "How Not to be a Stupid Manager.
Dr. Felipe Lobelo

Director
Felipe Lobelo, MD, PhD, FAHA, is an Associate Professor in the Hubert Department of Global Health at Emory's Rollins School of Public Health, Program Director of Epidemiology, Public Health and Preparedness, and Senior Physician Consultant for Population Health Research, Department of Quality and Patient Safety, The Southeast Permanente Medical Group, Kaiser Permanente Georgia.
His interests are in chronic disease prevention, implementation science, mHealth and population health, and quality improvements leveraging clinical-community linkages. He has authored more than 120 peer-reviewed scientific publications and directs the Exercise is Medicine Global Research and Collaboration Center. Dr. Lobelo has a special interest in global health and health disparities in both non-communicable and infectious diseases.
From 2008 to 2010 he served as an Epidemic Intelligence Service (EIS) officer at CDC and was involved in international epidemiological field investigations, having an active role in CDC's H1N1 response, investigating the outbreak abroad and serving as CDC's spokesperson for Hispanic/Latino populations. His work with H1N1 took him to the White House, where he served as the CDC representative in the first-ever Spanish Town Hall Meeting alongside President Obama and around the nation for vaccine campaign outreach events for at-risk populations/minorities. From 2010 to 2014, Dr Lobelo served in various roles as a Medical Epidemiologist at CDC's National Center for Chronic Disease Prevention in their Office of the Director and their Diabetes Translation and Nutrition, Physical Activity and Obesity divisions. In 2012 was selected as Fellow of the American Heart Association and in 2020 to the President's Council on Fitness, Sports, and Nutrition Science Board.
Dr. Lobelo believes in "practicing what you preach" and strongly advocates for doctors to become healthy role models. He enjoys soccer and plays for the US Medical Soccer Team, the US representative in the Annual "World Cup for Doctors".
Kanchana Naren

Director
Kanchana is Vice President of Astra, Inc. and oversees the administrative support office team. She holds a bachelor's degree in Accounting and Commerce and a master's degree in Business Administration specializing in Finance from PSG Institute of Management, Coimbatore, India and was the winner of gold medal for outstanding academic performance. Kanchana has over 22 years of accounting and business experience including share trading, manufacturing production, inventory management, cost accounting, purchasing, quality, real estate accounting, Employer Stock Ownership Plan accounting and administration and financial statement preparation.
She lives with her husband Naren and two children and enjoys the Tucson lifestyle. When out of the office, she enjoys hiking and tennis.
John Ritchie


Director
John Ritchie has served on the Parkinson Wellness Recovery Board of Directors since 2018. He has participated in the PWR!Gym's PD-specific exercise classes since he was diagnosed with Parkinson disease in March 2012, and volunteered to join the Board to serve as a representative for his fellow PWR!Gym members. He also serves on the board's Advancement Committee.
John is a committed advocate for the PWR Gym. He feels that his symptoms have not progressed since being diagnosed and joining the gym seight years ago. He attributes the delayed progress in large part to the exercise regimen that he has maintained at the gym.
John has a bachelor's degree in English and a master's degree in Secondary Education from the University of Arizona. He also has administrative certification for grades K-12. John served as a teacher and principal for 33 years in the Amphitheater Public School District in Tucson and finished his career by serving three years as the middle school principal for El Colegio Nido de Aguilas, which is the American International School in Santiago, Chile.