Welcome to PWR! We are impacting the lives of those with Parkinson's every day!
A place for our local Arizona community members to access Physical Therapy, Exercise Therapy, and Wellness Support specifically for people with Parkinson's. Our facility is located in Tucson, AZ.
An online membership supporting those with PD all over the world through Guided Plans to work out, pre-recorded exercise classes, Wellness Series webinars, Ask the Expert events, Live Virtual Exercise Classes, and ongoing education specific for people with Parkinson disease.
Workshops and Education
Our virtual certification workshops teach therapists across the US and world how to offer therapy specifically designed for people with Parkinson disease in their local communities.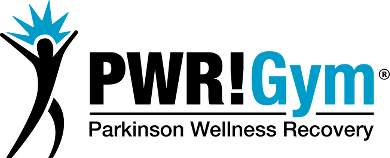 If you answered yes, then the PWR!Gym in Tucson is perfect for you. At the PWR!Gym, we only see people with movement disorders, so you will fit right in. You will gain access to experienced knowledgeable staff members who work with people with Parkinson's day in and day out. Parkinson's is tough– Let us help you figure it out. Join us today! (520) 591-5346
Diagnosed with Parkinson's?
Live in Southern Arizona?
We encourage you to get started now!
If you're a local person with Parkinson's, become a PWR!Gym member today!
Outside of Southern Arizona?
Those further away can get started with PWR!Moves too! We have launched a virtual online platform with recorded and via zoom Parkinson-focused classed as well as wellness consultation. We, also, have PWR! Retreat and a few other options for those with Parkinson's outside of Southern Arizona.
We use cookies to offer you a better browsing experience, analyze site traffic, personalize content, and function shopping cart experience. If you continue to use this site, you consent to our use of cookies. Terms and Disclosures can be found here.
Our Free Open to the Public monthly Wellness Series talks are currently held via Zoom. We cover topics relevant to members of the Parkinson's community. Everyone can attend. Available Recordings are loaded to our PWR! Virtual Experience website for replay.
Upcoming Registrations & Replays
Available to our local PWR! Gym and PWR! Virtual Experience Members. We offer every other month "Ask an Expert" via Zoom. If you are a member you can sign up to receive the links for these events.
As a Member Join us for Ask an Expert
Ready to support people with Parkinson's?
Become a PWR!Moves Certified Therapist or Instructor.
Photo Credit: Matthew Barresi, Westminster-Canterbury of the Blue Ridge

PWR!Moves Training and Certification Workshops prepare physical and occupational therapists, as well as fitness professionals, to implement PD-specific therapy and group exercise programs in their communities. Workshops are hosted across the US and Canada.