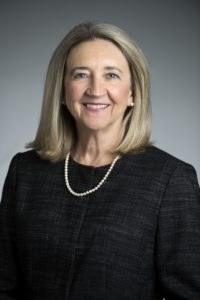 Martha Brumfield, PhD
Chair
Martha A. Brumfield, PhD, is currently a Senior Advisor to Critical Path Institute (C-Path), having recently retired from the role as its President & CEO. C-Path is an Arizona-based non-profit whose mission is to catalyze the development of new tools to advance medical product innovation and regulatory science by leading teams that share data, knowledge, and expertise resulting in sound, consensus-based science. In addition to the 15+ consortia which C-Path manages, she led her staff in collaborating with global regulators, biopharmaceutical companies, and other biomedical research consortia to develop tools which help to de-risk drug development by reliance upon evidence-based programs. Brumfield is a regulatory professional and executive leader with 25+ years' experience in pharmaceutical product development strategy and implementation, regulatory strategy, and policy advocacy. She spent over 20 years of her career at Pfizer in regulatory affairs and pharmacovigilance and served as senior vice president of worldwide regulatory affairs and quality assurance. She recently served as Chair of the Regulatory Affairs Professional Society Board of Directors and is currently serving as Director on the RAPS Affiliate Board. She is a Founding Director and Secretary/Treasurer of the Board of the Institute for Advanced Clinical Trials for Children. She recently served on the National Academies of Science, Engineering and Medicine's Committee on Mutual Recognition Agreements and Reliance in the Regulation of Medicines. She was recently appointed to the Advisory Committee of the Burroughs Wellcome Fund's Innovation in Regulatory Science program. She is also an Assistant Professor at the University of Arizona, College of Pharmacy.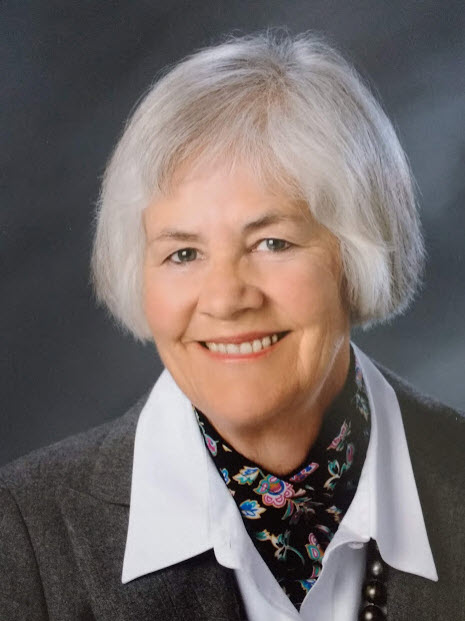 Mary is a retired banking executive who has lived in Tucson since 2007. She grew up in Canada, received her MBA from the University of California at Berkeley, and pursued her banking career in San Francisco, Australia, and Honolulu. She also has a long history of involvement in the non-profit sector.
Mary's interest in Parkinson disease started with the diagnosis of a family member. Visiting PWR! to learn more about the disease and the benefits of exercise for those with PD led her to a real appreciation for PWR!'s mission and the impact it has on those it serves. Since joining the board in 2019, she has been a member of the Finance Committee. She looks forward to seeing the growth of PWR! and its ability to provide both in-person and virtual services to a larger community of people with Parkinson disease, regardless of their location.
In her spare time, Mary is studying Spanish and enjoys travel and outdoors activities.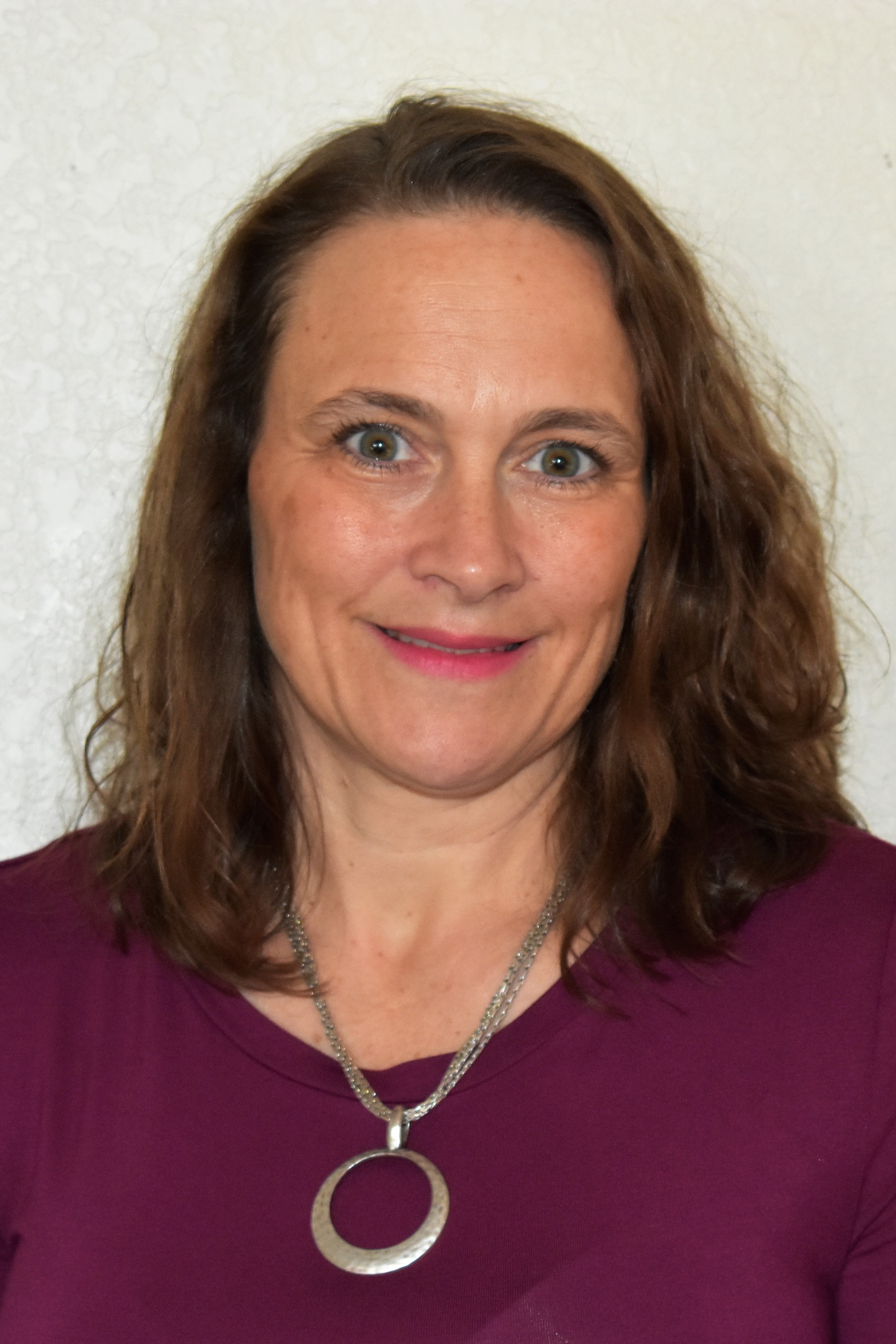 Aimee Guerrero
Secretary/ Treasurer
Aimee is a licensed Physical Therapist who graduated with a Bachelor of Science in Physical Therapy from the University of Vermont in 1992. She then relocated to Tucson and has worked in multiple settings, including Acute Neurological Rehabilitation, Home Health PT, Skilled Nursing Facilities, and Outpatient Rehabilitation. Her passion has always been neurological disorders, and since 2012, she has specialized in Vestibular Rehabilitation in the Carondelet Neurological Institute's Balance Center. She works with patients who have dizziness, vertigo, imbalance, and frequent falls. She first found a passion for working with the Parkinson's population when she met Dr. Becky Farley and was able to see the impact of exercise on Parkinson disease. As a true proponent of exercise, a lifelong athlete, and a physical therapist, it was a perfect fit. Aimee is now the Clinical Coordinator of OP Neuro and Balance Rehabilitation at Carondelet St. Joseph's Hospital and serves as the Secretary for the Board of Directors for PWR!.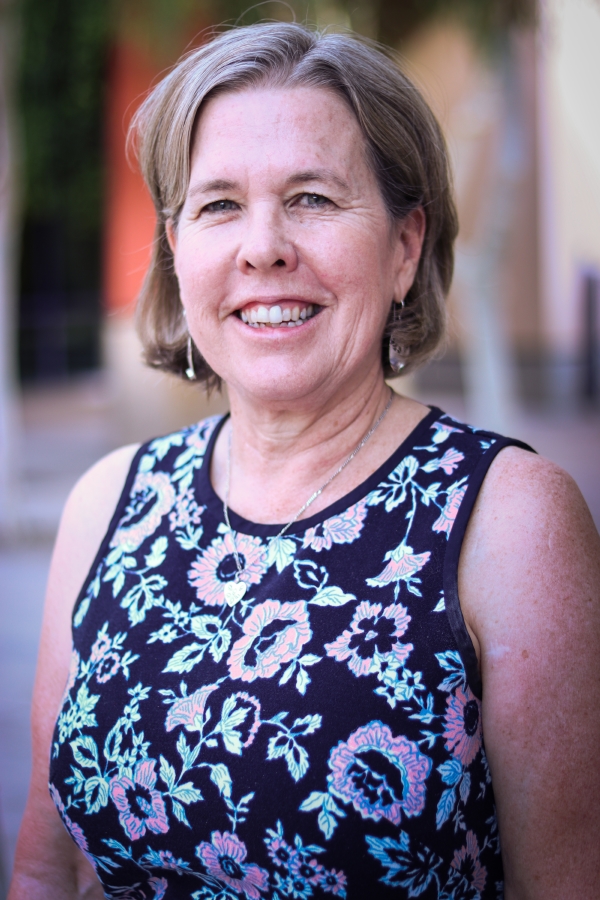 Sarah Super Ascher is the Senior Director for the Arizona End of Life Care Partnership (EOLCP) Anchored at United Way of Tucson and Southern Arizona. Sarah came into this role in December 2017, leading the EOLCP in its mission to enhance the way we live by fundamentally changing the way we talk about death. The EOLCP brings together health care, business, community-based organizations; and individuals dedicated to ensuring high quality, person-centered end of life care. The EOLCP is focused on Six Pillars of Community Outreach, Community Education, Provider Education, Facility Based Initiatives, Workforce Development, and Policy and Advocacy. The EOLCP is currently the highest funded community partnership of its kind in the U.S. and is quickly becoming a model for community stakeholder collaboration.
Prior to her current role at UWTSA, Sarah worked in health care systems for over 30 years, from clinical and program development work in audiology and neurorehabilitation to hospital leadership for Patient Experience. Sarah has held previous positions of Director of Patient Experience (Sidra Medicine in Qatar), Director of Service Excellence (Banner University Medicine-Tucson), Director of Patient Relations (University Medical Center-Tucson and South Campuses); and has served on the Boards of Directors for a number of Tucson community based organizations.
Sarah is passionate about bridging the worlds of health care and community, professionally and personally.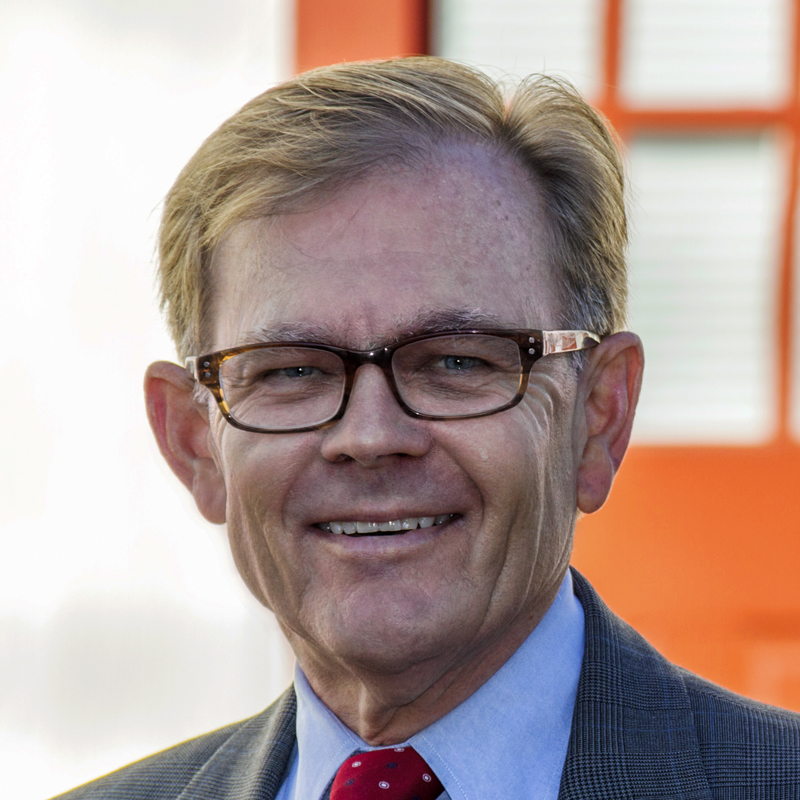 Thom Cope is a Partner who practices in the firm's Employment and Labor Section. Thom is licensed to practice in Nebraska, California, and Arizona. He has served as a judge in the area of public employment law and is listed in Best Lawyers in America, Arizona's Finest Lawyers, and Southwest Super Lawyers. Thom has tried over 80 jury trials to verdict, in all areas of Employment Law, represented numerous clients in Wage & Hour cases, and before the National Labor Relations Board in 47 years on practice. Additionally, he is a Mediator/Trainer for the Arizona Civil Rights Division of the Arizona Attorney General's Office. His latest book is "How Not to be a Stupid Manager.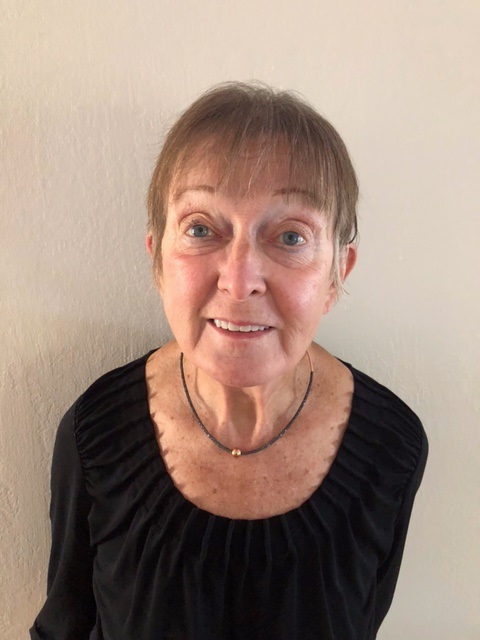 Susan Foster is retired with over 30 years of experience in clinical research, sales training, and marketing in the pharmaceutical industry. She was diagnosed with Parkinson's in 2007 and immediately became active in the PD community.
Susan was selected by the Parkinson's Disease Foundation to attend the inaugural session for Research Advocates and to be one of four women to serve on the PDF national steering committee for their Women and PD Initiative which generated programs around the country focused on the unique challenges for women with Parkinson's. She founded a Parkinson's Women Support group that now has over 90 members and multiple chapters around the Bay Area. She served as a patient advocate for Stanford University Affiliated Stem Cell Research Oversight Committee, and on the Board of Directors for the Parkinson's Institute in Sunnyvale, CA.
Susan was a Board member of the largest (at the time) childcare organization in California with over 150 sites, and she also served as a Board member and Board Chair for St. Francis High School in Mountain View, CA, a large (1700 student) private school.
Susan and her husband Bill attended the inaugural PWR! Retreat in Wickenburg, AZ and have attended every subsequent Retreat. From her home in Sunnyvale, CA, Susan participates in virtual PWR!Gym classes, which she credits with motivating her to maintain a rigorous and regular exercise program.
Susan has a BS in Nursing and a MA in Health Education. She holds an RN license as well as a Public Health Nursing Certificate and a Community College Teaching Credential.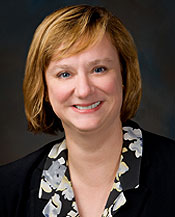 Maura Robinson joined the PWR! Board in April 2021 because she believes focused, physical therapy-based, exercise is essential to maintaining individuals' quality of life and mobility particularly when they live with challenges such as Parkinson's Disease. She is a retired government executive with experience in regulatory economics, strategic planning, marketing, product development, and customer service. During her career she worked with multiple stakeholder groups to balance divergent interests and create innovative, financially viable and sustainable solutions to challenging problems.
Maura earned a Master of Arts in Economics from the University of Maryland, College, a Bachelor of Science in Economics, and a Bachelor of Arts in French from Iowa State University. She and her husband moved to Tucson in 2015 and when they are not travelling, enjoy the desert environment and the many cultural attractions of Southern Arizona.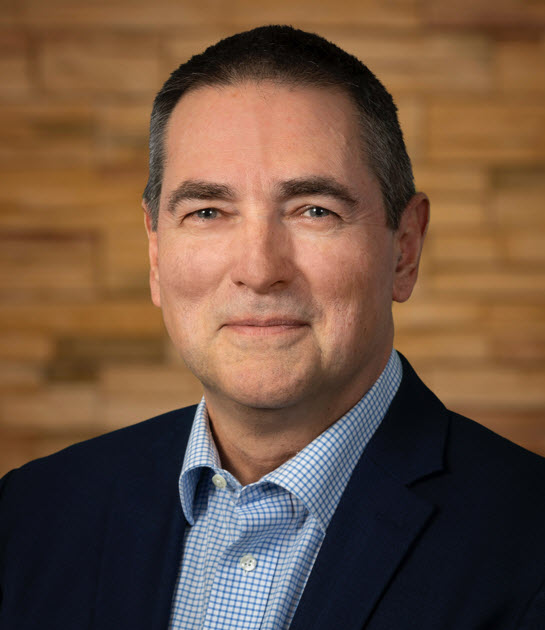 Terry Slayman, MD FAAFP recently retired to the Tucson area in May 2022. After living his entire life in the Midwest, it was time for a change and some new adventures. He graduated from Iowa State University with a BS in Zoology and received his Medical Doctorate from Rush Medical College in Chicago, Il. Completing a Family Practice Residency at Grant Medical Center in Columbus, OH, he eventually founded and developed Westerville Family Physicians, Inc, being the lead physician as well as physician manager for over twenty-five years. During this time, he engaged with patients of all ages, gravitating more toward the care of geriatric patients. He found himself the Medical Director for four Nursing Homes and as many Assisted Living Facilities. In 2016, he joined OhioHealth as a physician administrator, rising to the level of Senior Medical Director for Ambulatory Care until his retirement at the end of 2021. During this time, he also became a Certified Executive Coach and continues in this capacity.
He and his wife and high school sweetheart, Maria, love to travel, hike and spend time with their son Tyler, daughter-in-law Brooke and two grandsons when they visit. Tucson has been a wonderful experience for them both and they look forward to new adventures, new friends, and becoming a part of the welcoming community.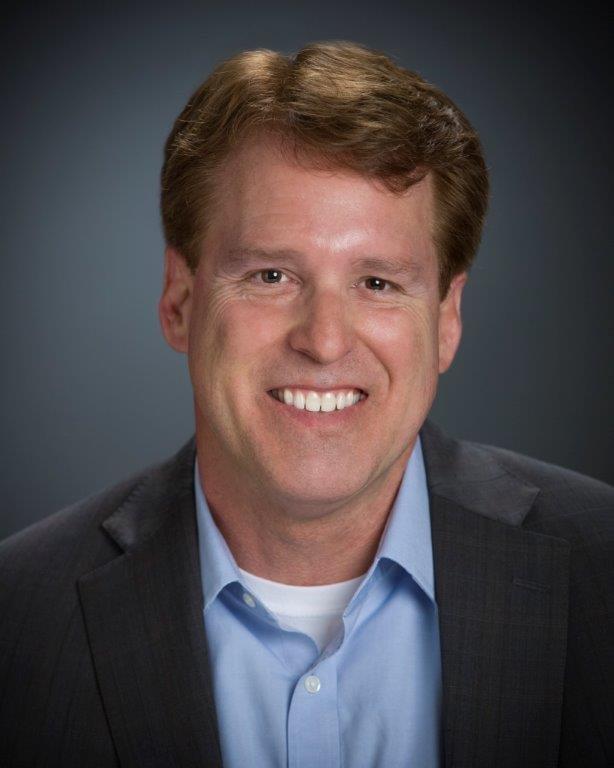 Don Snider, CPA (retired)
Director
Don Snider recently retired after a 35-year career where he gained extensive experience in non- and for-profit entities in financial management and reporting, tax compliance, internal controls, cash management, investment portfolio oversight, business operations, and program administration. For 23 of those years, he served as the Chief Financial Officer of the Flinn Foundation, where he hired and lead five staff responsible for grants management, contract analysis and administration, personnel policy administration, business operations, information systems, and general office support. In addition, he has worked with a variety of stakeholders, including board members, staff, grantees, program consultants, attorneys, auditors, tax advisors, and investment consultants – all key to effectively managing the Foundation's $10M in annual charitable distributions. During the other 12 years of his career, he gained a variety of experience with positions of increasing responsibility at the Tucson Symphony, Coopers & Lybrand, Chevron USA, and the Federal Reserve Bank.
Since retiring from a full-time career, he has begun to appreciate greater opportunities to travel and volunteer. While both have given him greater understanding of other people's circumstances and perspectives, volunteering is becoming his "call to action." He particularly enjoys using his skills and expertise in assisting modest nonprofits to accomplish great things with very limited resources.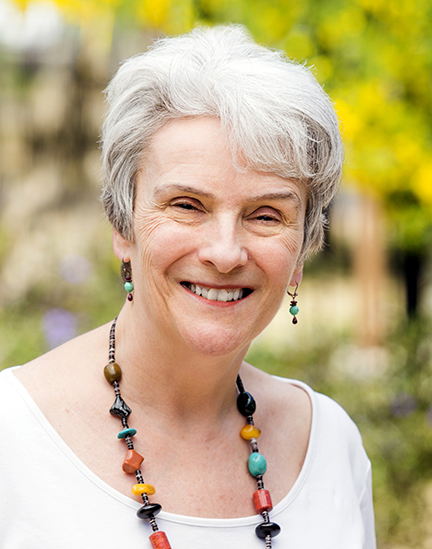 Betty Stauffer is a retired social worker who built and led two non-profits during her 30 plus year career. New Life Community in Cleveland, Ohio was the first transitional housing program for the homeless in Northeast Ohio that worked with whole families. Literacy Connects in Tucson, Arizona is a literacy program for people of all ages that was the result of a merger of five small literacy organizations. In 2021 Betty was awarded the Buddy Amos Founders Award by the Community Foundation for Southern Arizona for her impact on the Tucson Community. She currently is the Director of Tacheria Interfaith School for Spiritual Directors and serves as a coach for non-profit CEOs.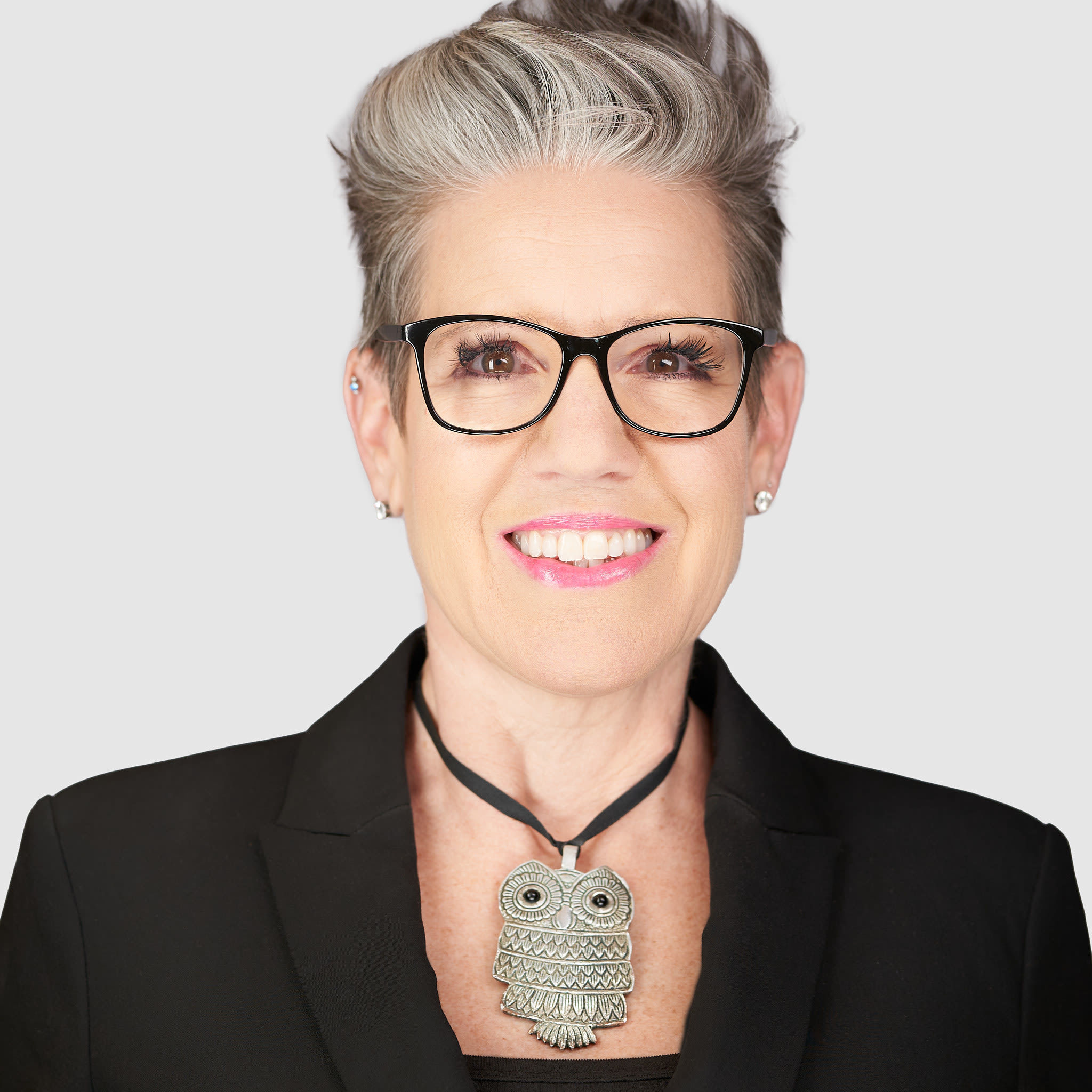 Carla Sutter holds her master's degree in social work and has spent her 30-year career working with organizations who are dedicated to helping clients and families care for themselves and others whose needs are changing due to age or illness. Ms. Sutter's focus and specialization on healthcare decision documents and conversations brought her to her position with Contexture Health Information Exchange and the Healthcare Directives Registry. Ms. Sutter has served as a national trainer on Advance Care Directives and Physician Orders for Life Sustaining Treatment ("POLST") documents. Ms. Sutter was trained and certified under Respecting Choices.