We understand Parkinson's.
If you want to receive exercise and physical therapy treatments that work, we have the research-supported goals, exercise, and activities for you. Our goal is to build your treatments around your needs as a person with Parkinson disease, so that you can live your best life.
"I can go to someone that understands what I'm talking about. And is able to help me sort out what I should do. "
"I sought out physical therapy from local therapists. And you'd be lucky if you found somebody who worked with someone with Parkinson's years ago. At the, PWR!Gym I was immediately blown away by the people I saw that were being helped."
-John Goulet, PWR!Gym member
Symptoms
When do you start to work on reducing symptoms? You start now. Today.
Many wait as they ponder their diagnosis or maybe they haven't heard of the PWR!Gym before. If you want to keep your posture strong, reduce freezing in your movement, walk strong and fast, and reduce your tremors, we are ready (today!) to work on those symptoms with you.
We are the place for you if you are concerned about:
Tremors
Remembering what to do next (cognitive)
How to continue to walk strongly
Improving balance
How to avoid falling
Freezing
Moving smaller
Upright Posture
What exercises to do, and when (Which exercise is best? How much? How often?)
What We Offer at the PWR!Gym
Our PWR!Gym comes with a full staff of 27 to help: 
Work with you to create a plan of attack to fight PD
Provide regular check-ins with your physical therapy and exercise team to keep you motivated and strong
Provide social and emotional support from staff and other members with PD
Give you regular updates on the newest research, treatments, and approaches to manage PD
Offer access to an online library of information and exercise videos in case you can't make it to class that day, or are on travel.
Offer PD-specific Group Exercise Classes, no matter what your fitness level is
Offer Virtual PD-specific Group Classes and Pre-Recorded Classes
Hold "Ask the Expert" online Chats (to answer those questions that are tough to search online!)
Run Wellness Series for a more in-depth look at a wide range of topics from outside experts
Hear it from our members about their own
experiences at the PWR!Gym.
You can refocus your energy on living your life to the fullest with your own PWR! Team. Get started today!
We have LOTS of different classes at the PWR!Gym!
Here at The PWR!Gym, we have so many choices of classes that you can choose from – with different times, intensities, and types of classes. We help you choose the class that keeps you motivated to come and exercise!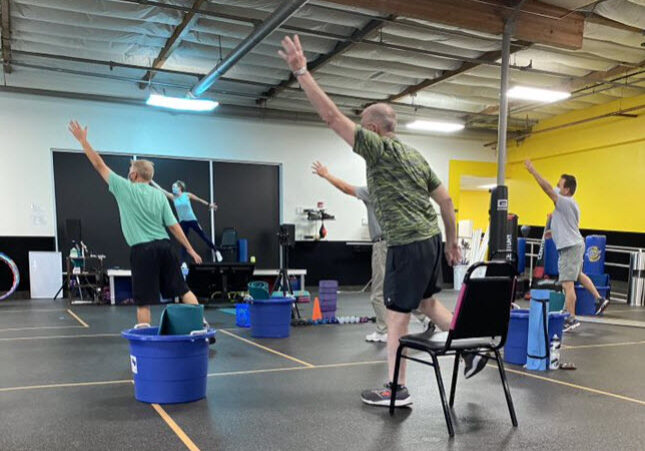 Community
Support through a group of individuals working on a common goal
There is nothing more solid or confidence-building than a community of people going through what you are —building the PWR!Gym has given us the space and the place to offer community with the goal of exercising to stay better.There is no judgment here. We are in this together.
Can Google help you make a plan?
We find that our clients come in the door with Google knowledge and are lost and unsure of how to put that knowledge to use. We have a team of Parkinson's focused physical and exercise therapists that are researching and implementing the newest treatment and fitness approaches every day. Do you want to talk about what you've heard? What you don't understand? We want to talk it through with you and support you. We have one-on-one consultations, Ask the Experts, Wellness Series, and time in the Gym for group classes. Join Us. We're ready to work with you!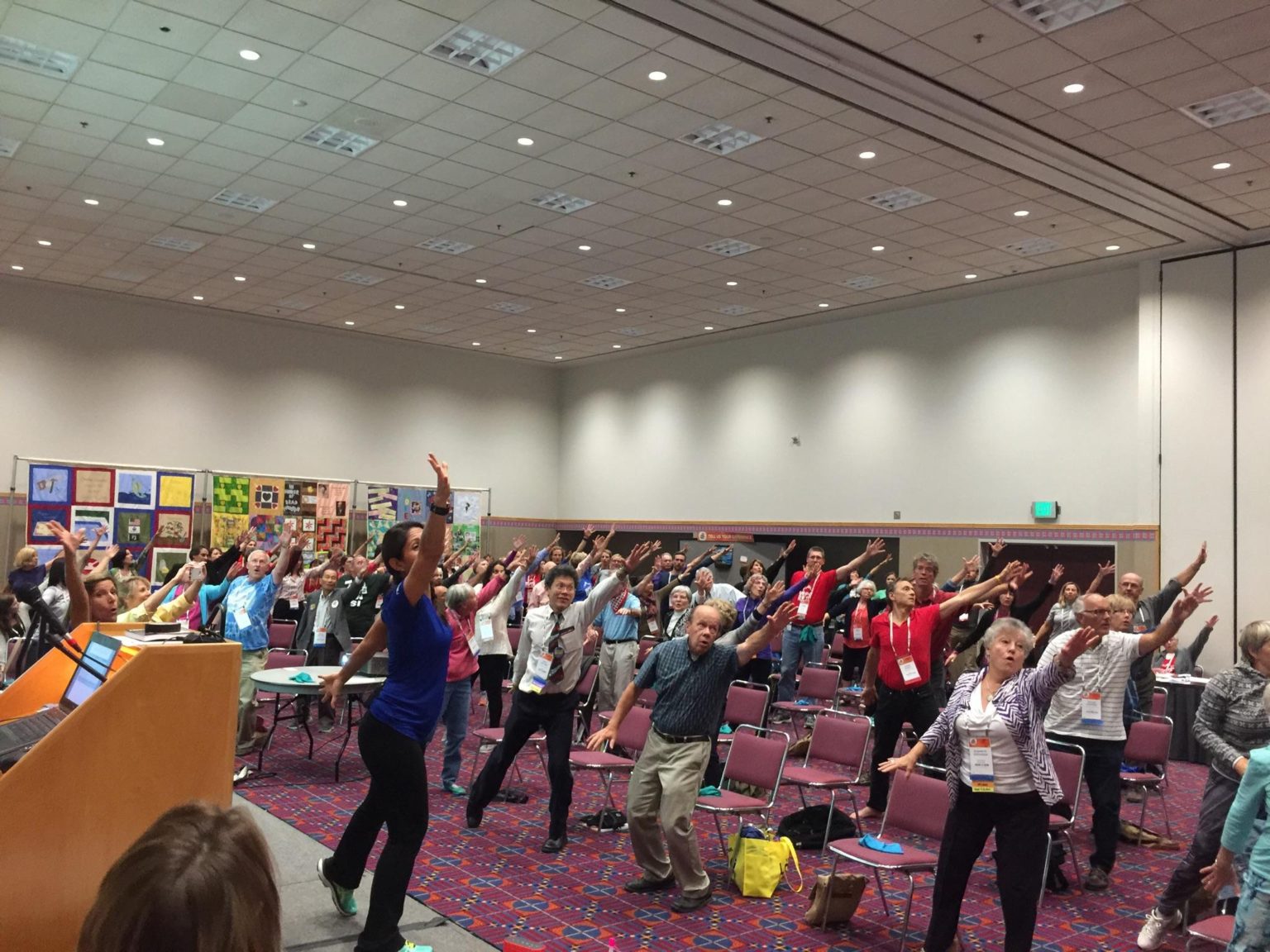 PWR!Moves demonstration at the 2016 World Parkinson's Congress

We're the home and creators of the PWR!Moves!
PWR!Moves are Parkinson's-specific exercises that help maintain and restore skills that have deteriorated and can interfere with everyday movements.
The PWR!Moves curriculum offers a flexible and function-focused exercise approach that targets multiple PD symptoms and is adaptable for all levels of disease severity.
PWR! has trained thousands of physical, occupational, and exercise therapists in the PWR!Moves curriculum across the US and world.
We use cookies to offer you a better browsing experience, analyze site traffic, personalize content, and function shopping cart experience. If you continue to use this site, you consent to our use of cookies. Terms and Disclosures can be found here.