Save the Date!




Sunday, May 26th - Saturday, June 1st, 2024
Join us this year in Tucson, Arizona.
We can't wait to showoff our hometown!
We have the best Parkinson's focused week for you! Join us!
An inspiring week of Exercise, Education, Enrichment, and Empowerment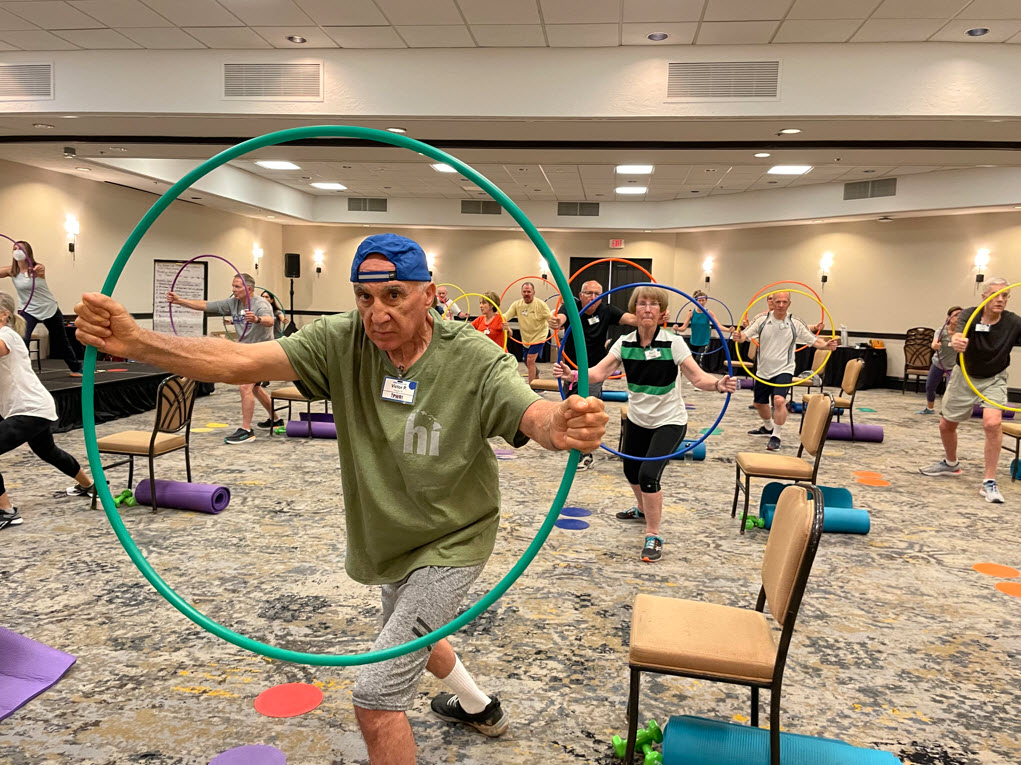 Interested in attending in 2024?
We'd love to have you.  In 2023,  we moved to a waitlist in 12 days.  We encourage you to join our interest list today and find out when our registrations open for 2024.
We invite our interest list to apply to attend first!
Join our interest list today and be notified as soon as we open applications in December 2023.
No matter your current fitness level, the Retreat will help you kickstart your exercise routine.
Experience what an optimized research-informed exercise routine feels like
The exercise-based PWR! Retreat lets you experience what an optimized exercise routine feels like, and it will equip you with the knowledge and tools to make informed decisions about rehabilitation and exercise routines in your own community or home. You will learn the vital components of a Parkinson disease-specific exercise routine including the importance of getting started early, sustaining exercise and physical activities you love, working out with peers of matched fitness abilities, and creating social and emotional connections. You'll practice those components throughout the week while receiving instruction and feedback from Parkinson's-specialized instructors. No matter your current fitness level, the Retreat will help you kickstart your exercise routine.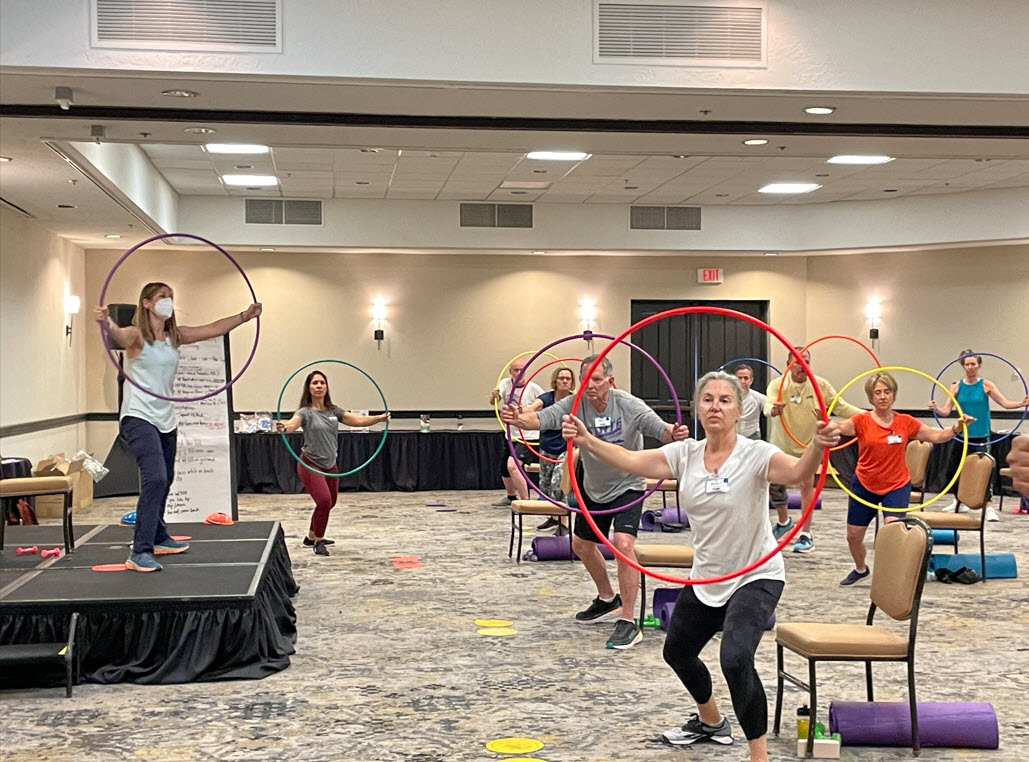 When you are the PWR! Retreat, you will be....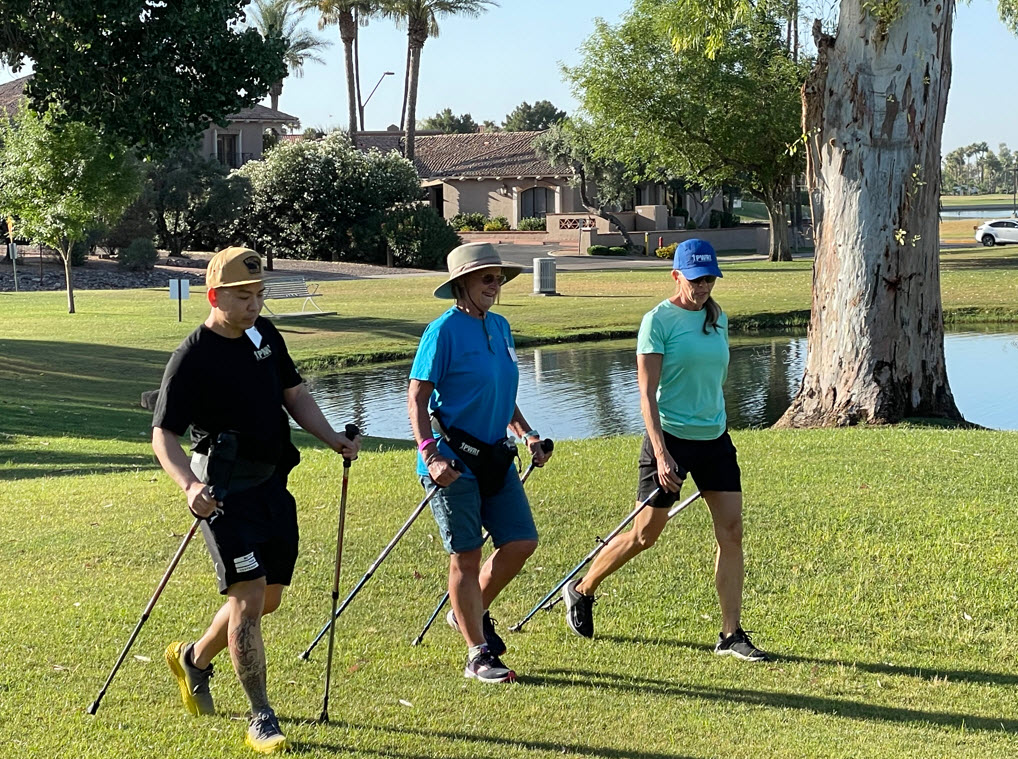 Challenged each day to do more than you think you can do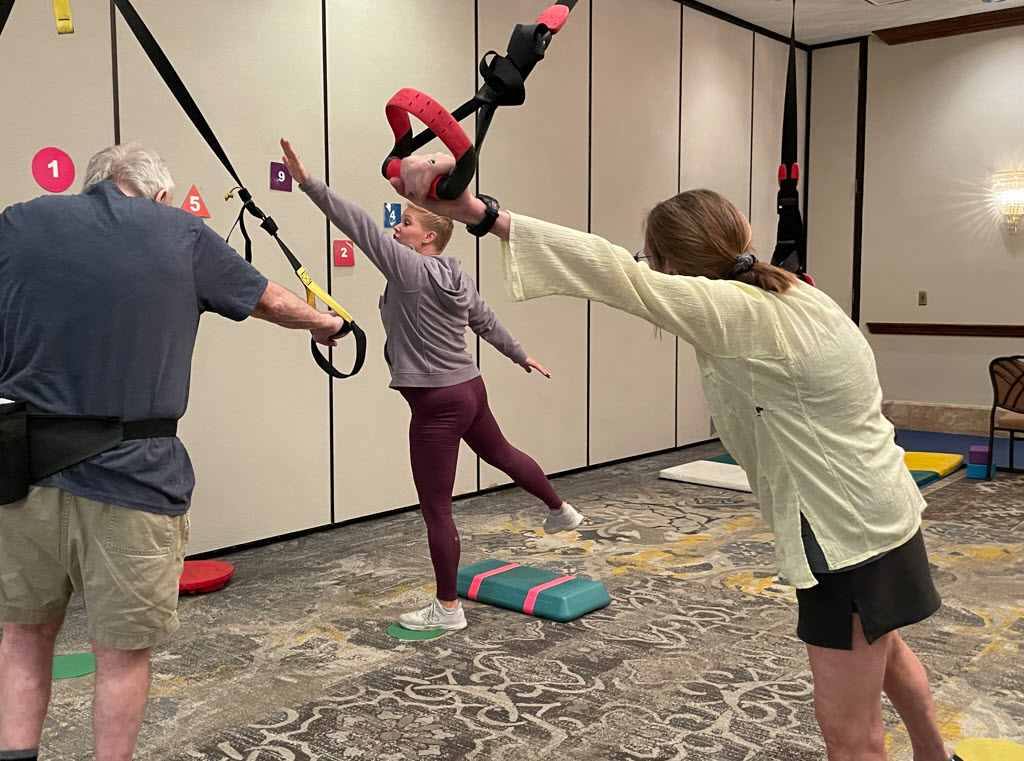 Motivated by a passionate and positive team of Parkinson's-specialized exercise and therapy professionals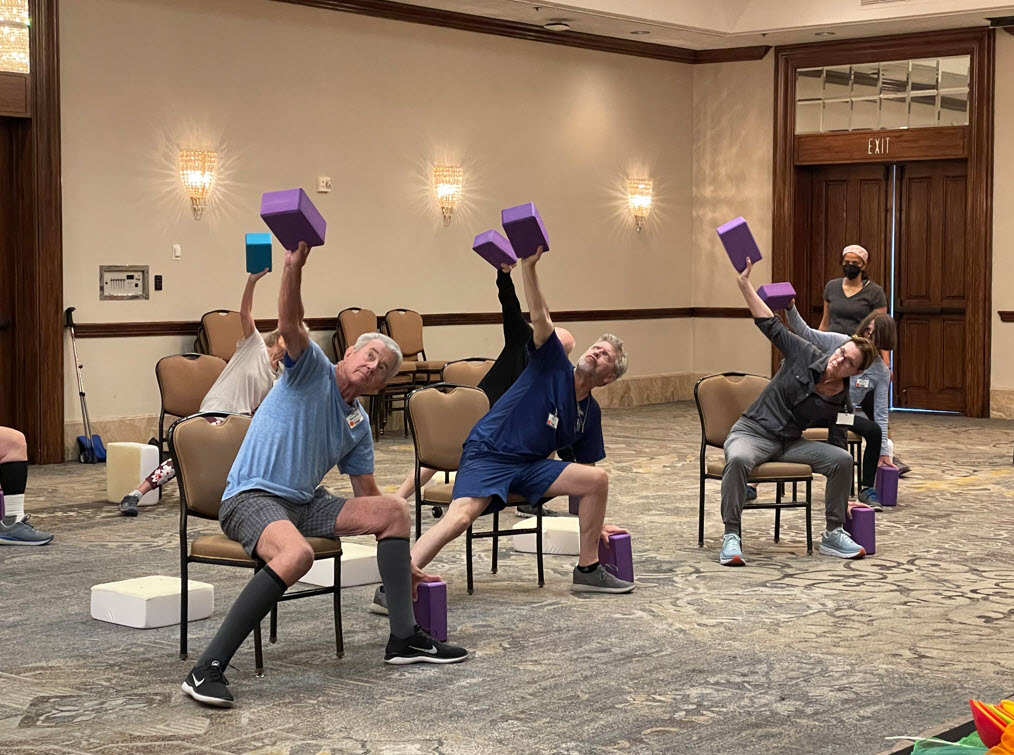 Encouraged by a supportive group of peers who understand what it's like to live with Parkinson Disease
Parkinson's specific classes designed to target symptoms
The PWR! Retreat exercise classes are informed by current research and designed to target symptoms that interfere with everyday movements. The instructors are therapists and exercise professionals who specialize in creating exercise environments that are safe, yet physically and cognitively challenging for individuals with Parkinson Disease. They also understand the importance of feedback, empowerment, meaningful social interactions, and fun, incorporating each of these elements into every class.
Daily interactive educational sessions
Inspiring researchers, physicians, healthcare and wellness professionals, and others specializing in Parkinson's disease will lead daily educational sessions covering diagnosis, symptom management, rehabilitation, medications, neurosurgery, emerging therapies, and complementary lifestyle management techniques involving nutrition, stress management, sleep, and more.
A day at the PWR! Retreat
Our typical daily schedule includes pole-walking, Parkinson's-specific group exercise classes, educational lectures and enrichment activities such as yoga, tai chi, dance, games and meaningful social interaction. It's a fun and engaging way to learn how to take control of your health while you get better and stay better with exercise!
May 26th - June 4th, 2024
Sunday, June 4th – Onsite Registration 1:00-4:00pm
Saturday, June 10th – PWR! Retreat ends at 12:00pm
We will be having our PWR! Retreat this year
in Tucson, Arizona. More details to come. 
Yes, we welcome your care partner!
Care partners of all kinds – spouses, partners, siblings, cousins, adult children, friends, are welcome to accompany your loved one with Parkinson's. You'll have the opportunity to participate in exercise activities, discussion groups, Q&A with professionals, and private educational sessions.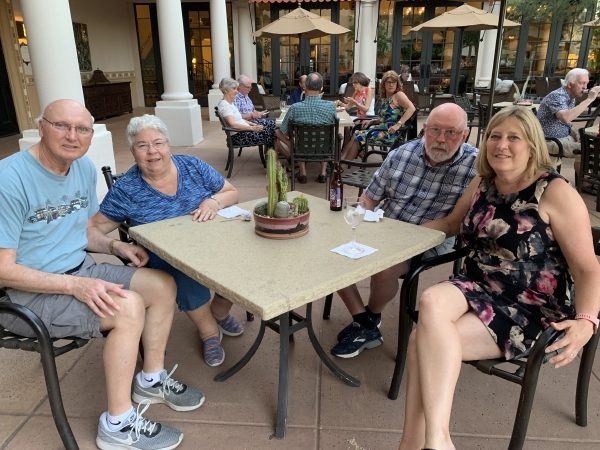 An experience that will empower you to live your best life!
The PWR! Retreat is the vision of PWR! founder and Chief Scientific Officer, Dr. Becky Farley. In designing the first Retreat held in 2011, her goal was to translate the research about exercise in Parkinson's disease and put it into practice during a one-week intensive program, which has since grown into an annual event. She believes that having access to key information and interventions at diagnosis offers people with Parkinson Disease the best hope for significantly impacting disease progression. The PWR! Retreat is the realization of this vision and the integration of these essential ingredients into an experience that will empower you to live your best!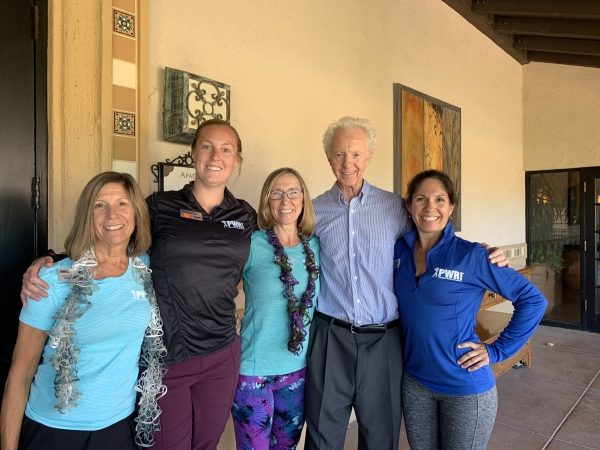 We can't wait to see you at the PWR! Retreat