Agility Dots
Balance Disc Pillow
Balance Steps (6" Balance Pods)
Blazepods
Balance Trainer
CanDo Digi-Extend Hand Exercisers
Carabiners for Fall Protection
Champion Sports Coaching Sticks with Base Set
Exercise bands
Eyebolts
Fitness Equipment
Gait Therapy Device
Half Round & Round Foam Rollers
Harnesses
Head Lamp with Laser
Height adjuster with safety strap
Hi-VOLT® Voice-on-Light Bracelet
Juggling Scarves
Lifeline Jungle Gym XT
Musical Instrument
Physical Therapy Products
Ribbon Wands
River Stones or Hilltops
Rotational Device
Safety Harness
Slastix & Slastix Pro
Slastix Bungees with End Clips
Smovey Classic Vibroswing-System
Soft Hurdles
Spreader Bar
Suspension & Height Adjustment Kit
Suspension Equipment
TheraBand Soft Weights
Therapy Rope with Eye Ring
Training tools for improved walking, GaitlAid Device (Virtual Reality Glasses)
Trekking Poles & Accessories
Trekking Poles & Accessories (Pole tips)
TRX
TurfCordz Safety Cord Tubing
Upright Mobility Walker
U-Step 2 Walker
Veritcal Bungee Bouncer
Vertical Stimulation Device
Weight Bearing Gait Suspension Device
XCO Trainer Weighted Hand Cylinders
Learn about these pieces of equipment and many others in our PWR! Workshops. We are certifying Physical Therapists and Fitness Instructors in a Parkinson's focused virtual environment.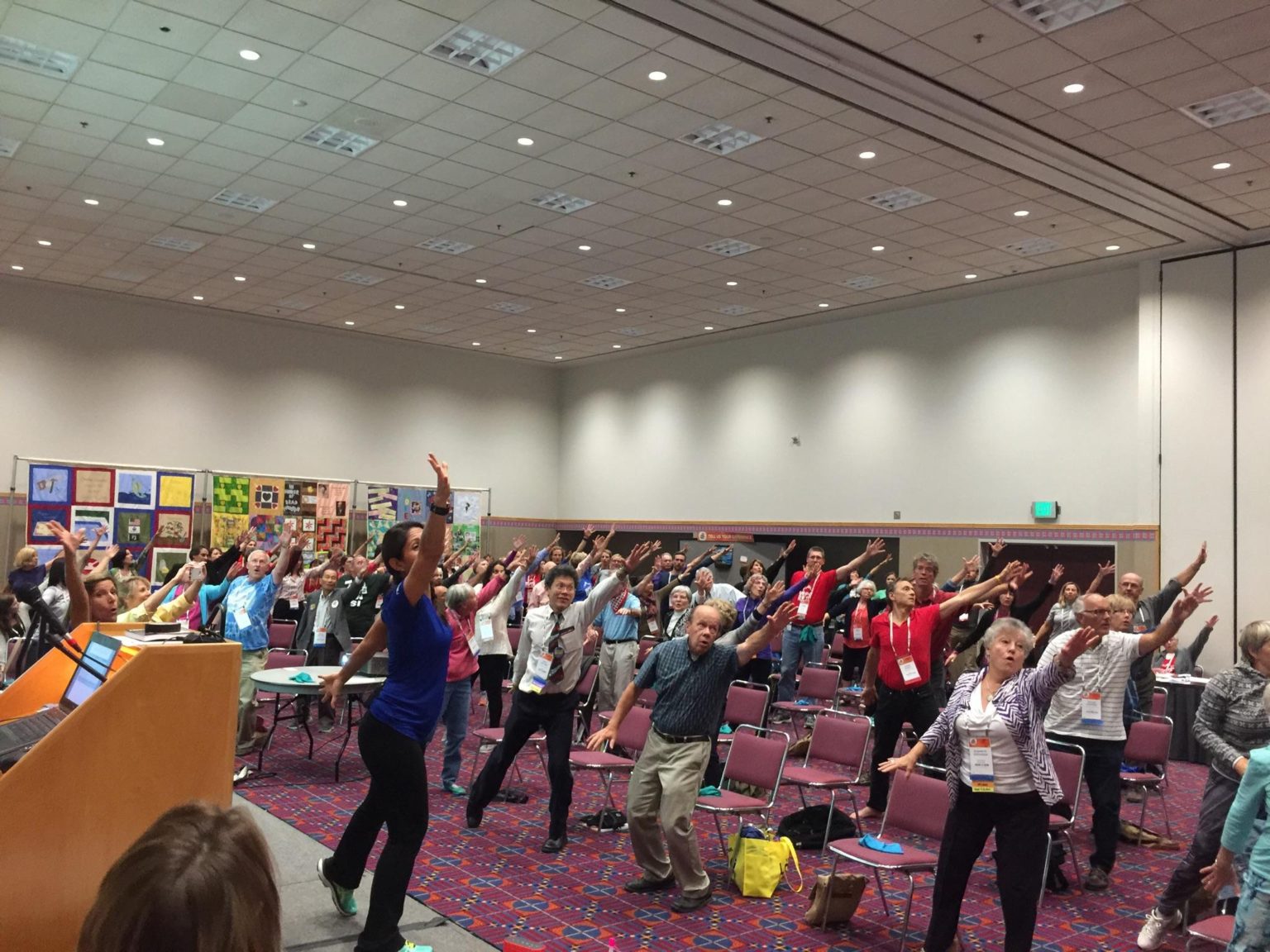 PWR!Moves demonstration at the 2016 World Parkinson's Congress

We're the home and creators of the PWR!Moves!
PWR!Moves are Parkinson's-specific exercises that help maintain and restore skills that have deteriorated and can interfere with everyday movements.
The PWR!Moves curriculum offers a flexible and function-focused exercise approach that targets multiple PD symptoms and is adaptable for all levels of disease severity.
PWR! has trained thousands of physical, occupational, and exercise therapists in the PWR!Moves curriculum across the US and world.
We use cookies to offer you a better browsing experience, analyze site traffic, personalize content, and function shopping cart experience. If you continue to use this site, you consent to our use of cookies. Terms and Disclosures can be found here.