PWR!Moves Workshop Certification 
Learn to implement neuroplasticity-principled, PD-specific exercise (rehab/fitness) programs for people with Parkinson disease that adhere to the latest European Physiotherapy Guidelines.
About our training programs
The PWR!4LIFE® model requires a focus on early referral to a multidisciplinary specialized rehab team; and the application of neuoroplasticity principled exercise essentials. The essential principles are supported by the new 2016 European Parkinson Guidelines and involve the training of progressive aerobics and PD-specific functional skill training (PWR!Moves). In addition, the model advocates for access to personalized coaching and wellness education to empower individuals to overcome non-motor symptoms, stress, and the inactivity that interferes with physical capacity, participation, and quality of life.
We offer two entry-level training programs.
Participants in both workshops learn how to implement progressive aerobics exercise and PD-specific skill training using PWR!Moves® for people of varying disease severity, but with a different focus on 1:1 (PWR! Therapist) or group instruction (PWR! Instructor).
"As a Physical Therapist, my favorite patient population are persons with Parkinson's disease. They are driven to improve their function, and we as Physical Therapists can have a positive impact on that function, especially after being trained in PWR!"
Sandra Tremblay
"There is nothing like attending a PWR! workshop to get the dopamine flowing. Becky's brilliance really shined, as we observed her interactions with the guest PwP's..."
Steve Miller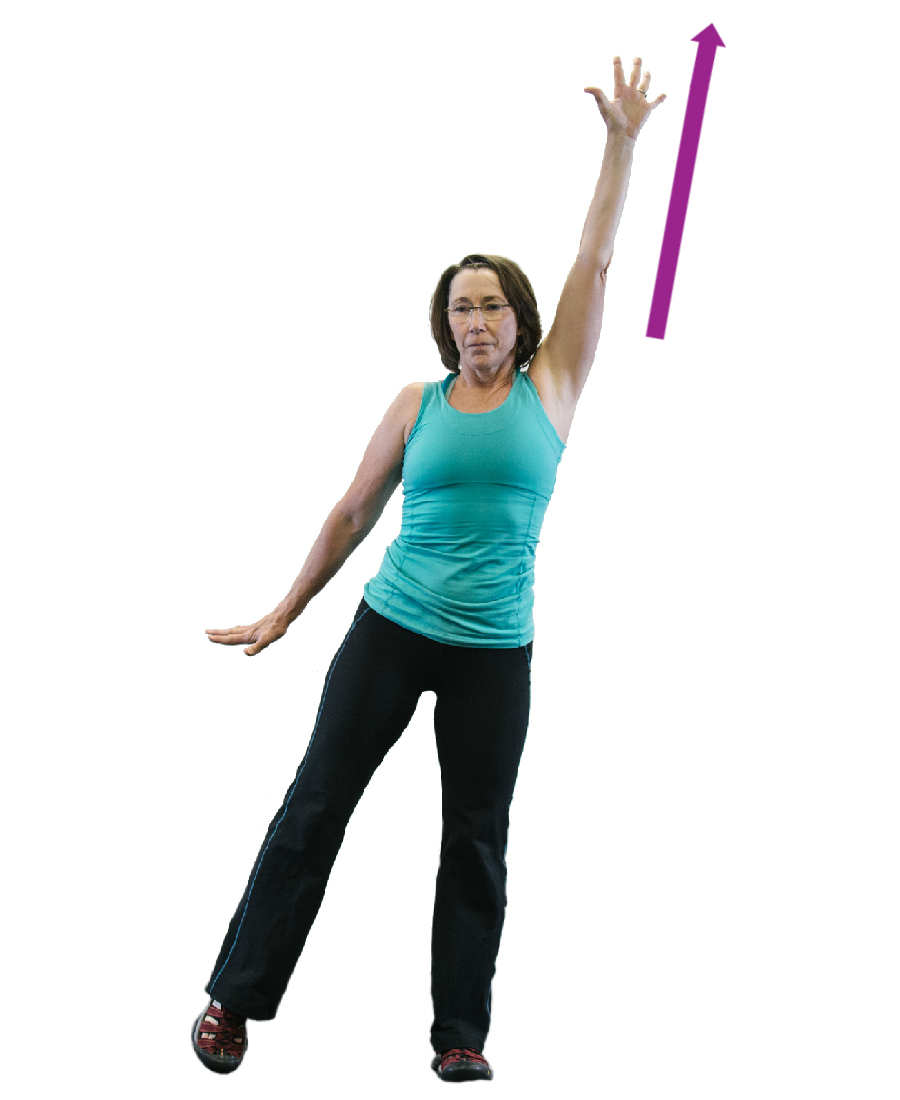 WITH

PWR! UP  .  PWR! ROCK . PWR! TWIST   .   PWR! STEP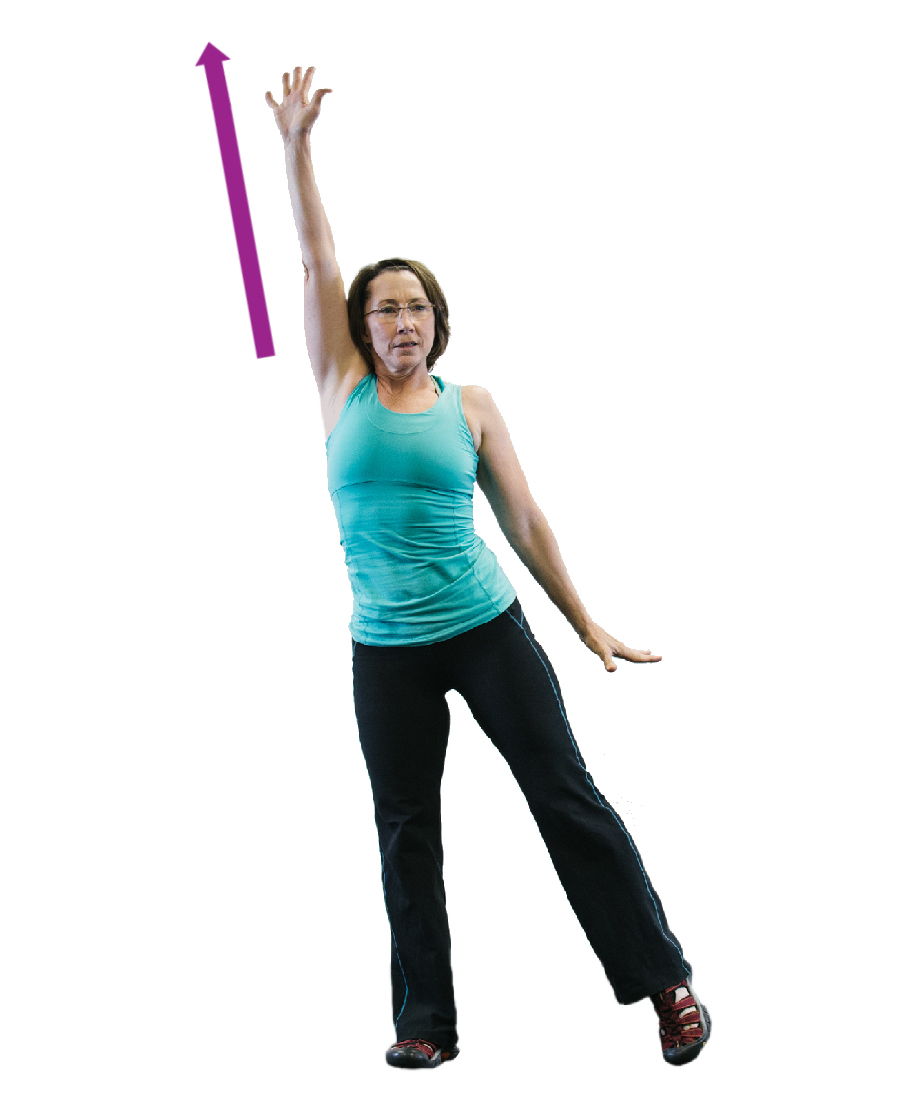 The goal of training is to integrate medical/rehabilitation goals with community-based exercise and wellness programs such that Individuals cycle back and forth between PD-specific rehab and community exercise and wellness programs - for LIFE. This continuum of care requires partnerships and coordination between therapists and community group instructors and it is the type of model necessary to put off motor deterioration and slow disease progression.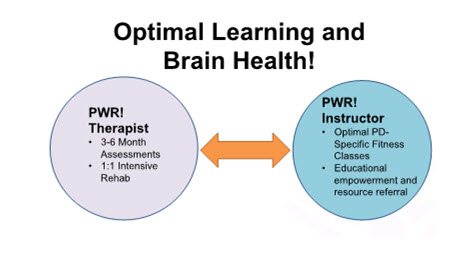 Our Two Certification Programs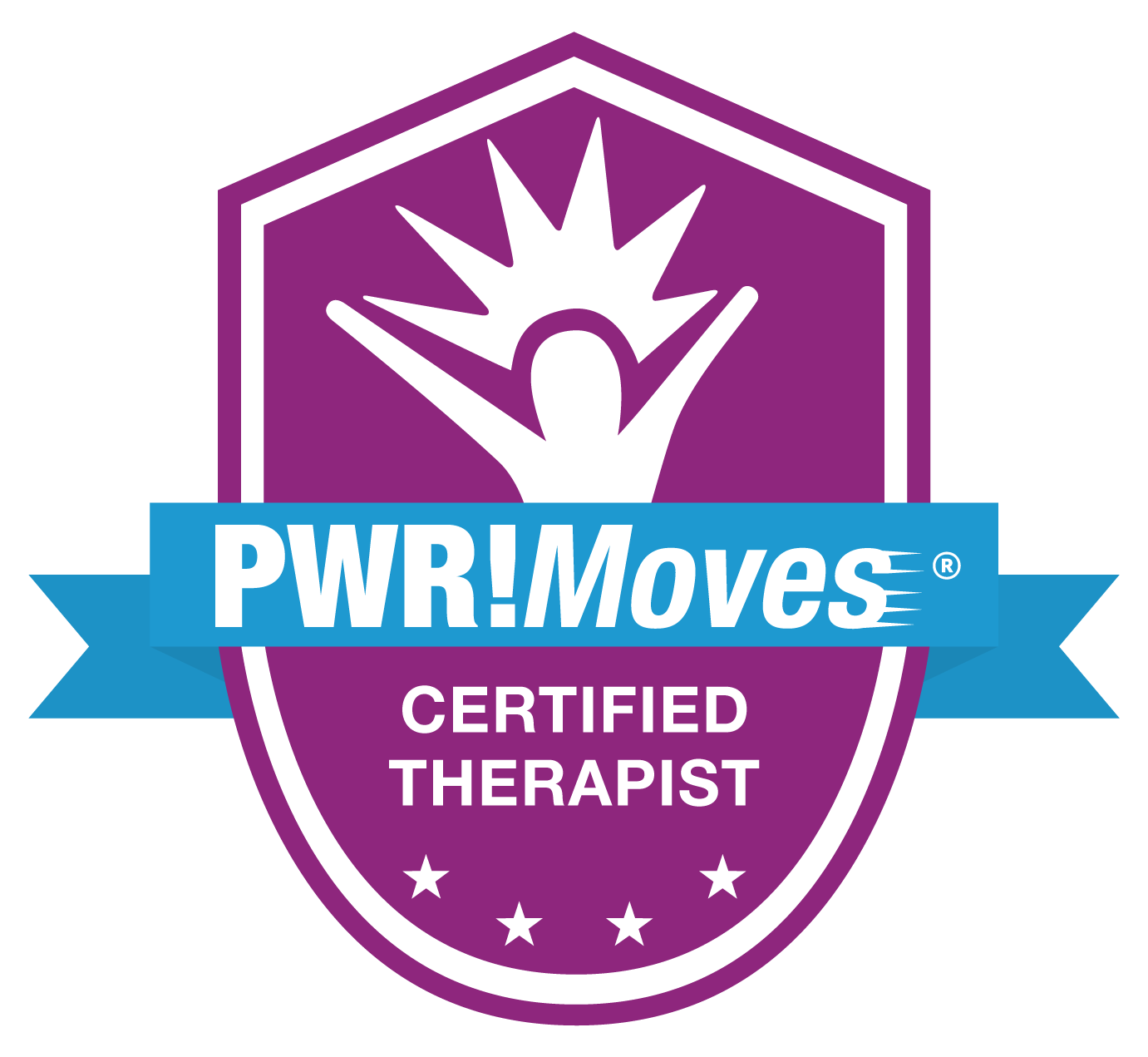 PWR!Moves® Certified Therapists – PD-specialized therapists (physical/occupational) integrate PWR!Moves®) into research-based exercise approaches (dance, tai chi, boxing, agility, pole walking) or task-specific training routines (gait, agility, strength, ADL, freezing, and dexterity). They are able to modify the dosage and progress the difficulty and complexity of amplitude-focused functional skill training to adapt for varying disease severity or fitness levels. PWR! Therapists are expected to perform ongoing rehab assessments, and prescribe bouts of intensive comprehensive programming over a lifetime to address multiple symptoms and personalized goals in order to put off motor and cognitive deterioration, maintain function, physical capacity, and self-efficacy, and to facilitate access to PD-specific community exercise/fitness classes.
Audience: Physical/Occupational Therapists, Physical/Occupational Therapist Assistants, Kinesiotherapists
For more on Continuing Education Credits, please visit our Upcoming Workshops Page.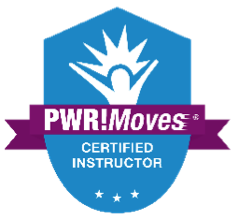 PWR!Moves® Instructors – PD-specialized therapists (physical/occupational) and fitness professionals that specialize in the instruction of larger/faster functional movements (PWR!Moves®)) in group classes and in their integration into community yoga, dance, sports and personal training sessions. The are certified to offer PWR!Moves® Group or Circuit formatted.classes and work with PWR! Therapists to optimize community exercise participation, safety, and benefits.
Audience: Certified Personal Trainers, Group Fitness Instructors, KT's PT's, PTA's, OT's, COTA's.
Individuals holding a 2/4-year degree in health, exercise science, recreation or physical activity related field with 2 years of experience in the field.
For more on Continuing Education Credits, please visit our Upcoming Workshops Page.
Not sure which workshop to take???
We encourage therapists to take the PWR!Moves Therapist workshop first and begin to integrate these skills into your practice and to start a PWR!Moves graduate or maintenance class. When you are ready to expand your programming to include multilevel fitness/mobility groups, different class formats, or want to build your own community fitness networks; then take the PWR! Group Instructor Workshop. You will be offered a $100 discount on the PWR! Instructor course.
Join us as we positively impact 10,000,000 individuals worldwide living with Parkinson's Disease
Would you like more information? Sign up to receive more information about PWR! and Workshops.