Legislation to help organizations helping those with Parkinson's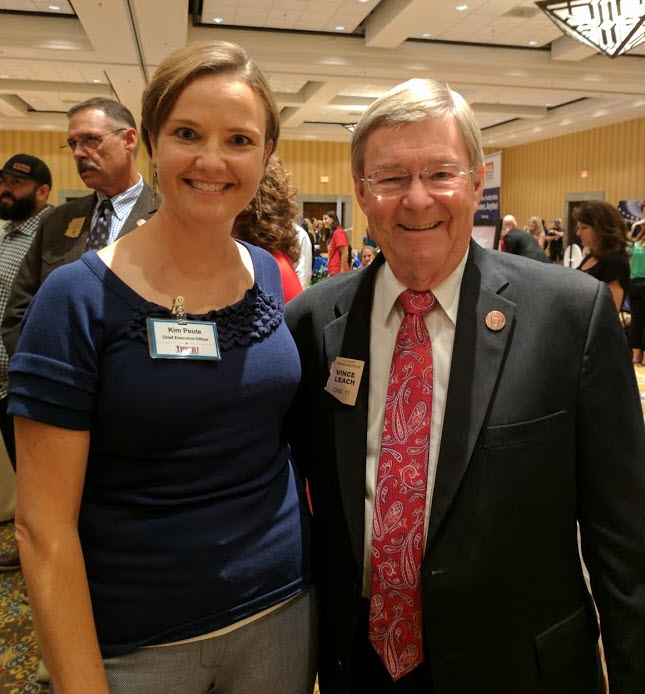 Update – The AZ Tax Credit Bill (SB 1027) has been approved! We are delighted to report that, following months of testimony and advocacy by the Executive team at PWR!, Governor Ducey finally signed SB 1027 into law on June 7, 2019. Under the new law, the definition of qualifying organizations has been broadened to include nonprofits who serve individuals (rather than just children) with a chronic illness or physical disability. Based on the new guidelines, PWR! now meets the criteria for classification as a qualifying charitable organization. This change provides AZ residents, such as you, your friends and family, with an opportunity to reduce your state taxes while also supporting an organization that provides you with research-driven, Parkinson's-specific therapies to slow the progression of the disease. Please note that the law is retroactive and accordingly, you may now take a credit of up to $400 (single AZ residents) or $800 (married AZ residents) against your 2019 state income tax liability for donations made to PWR! Our sincere thanks to all those who collaborated and championed the cause, including but not limited to Senator Vince Leach, The Parkinson & Movement Disorder Alliance, Dr. Maria Cristina Ospina and family, John Reising, and Steve Somers. To learn more about how this law came to be and what it means for you, please click on the below links.
---
Additional Resources for information:
Bill to help organizations working with patients with Parkinson's, Alzheimer's signed into law
SB1027 Arizona's Charitable Tax Credit Program
For our informative page, please visit here.