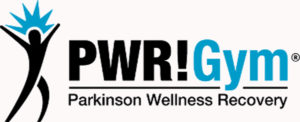 In Observance of Memorial Day, the PWR!Gym will be closed Monday, May 29th.
Satellite PWR!Gym Classes

We are seeking people interested in a Moves III Class at the Oro Valley Community and Recreation Center. If you are interested, please contact Nancy or Jordan at the PWR!Gym. We appreciate this partnership and look forward to serving people closer to their homes.

Two groups of students from the U of A's Neuroscience Club came to visit the PWR!Gym in April. They were interested in touring and hearing about the work we do. It is exciting to meet young students who have clear direction and a passion for working in the field of Neuroscience. The PWR!Gym is fortunate to have the opportunity to work with amazing University students.