Oro Valley Community Center Classes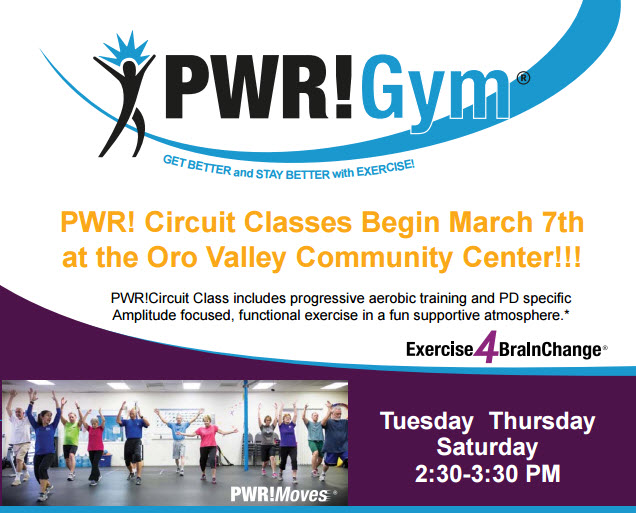 PWR! classes are coming to Oro Valley Community Center March 7, 2017!
The PWR!Gym's first satellite class will begin March 7th with PWR!Circuit on Tuesday/Thursday/Saturday from 2:30-3:30 PM.  If you are already
buy effexor xr 150 mg
enrolled in a Circuit class at the PWR!Gym and want to switch to Oro Valley, please let Nancy or Jordan know.