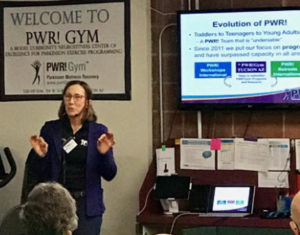 We had a great time at the ReCharge event to kick off the 2018 year. Here are a few photos of attendees and our PWR! Announcement. Thank you to those who were able to attend.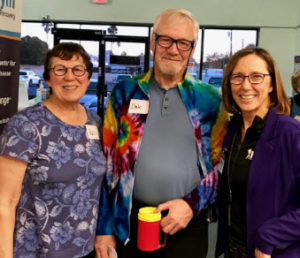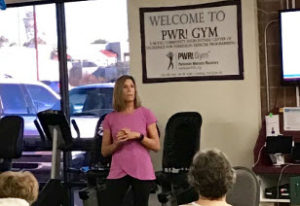 PWR! Leadership Transition Announced
Since our founding in 2011, PWR! has tripled its budget, personnel and programming. In June of 2017, the PWR! Leadership team embarked on the process of assessing our organizational needs in terms of skills needed to accomplish our prioritized tasks. This deliberate and thoughtful months-long process revealed opportunities for growth that we are now pursuing in order to maximize our efficiency and effectiveness.
As is common with new startups, founding staff often end up filling many roles. What we realized is that we needed to realign our skills to better fit the tasks at hand. By doing so, we could resolve bottlenecks that were restricting our ability to successfully achieve our strategic goals.
On February 1st, Founder Becky Farley will transition into the role of Chief Research Officer. This move will allow her to focus on research, content development, strategic planning and to serve as ambassador for PWR! These organizational needs wonderfully match Becky's passion and skill set.
Becky will continue to teach workshops, attend the retreat and occasionally teach fitness classes and conduct physical therapy with clients at the gym.
While we search for a new Chief Executive Officer, Julie Evans (current Chief Operations Officer) will serve as Acting CEO. Kimberly Peute (current Chief Strategy Officer) will serve as Acting COO. In addition, we will begin the search for our first ever Rehabilitation Manager, who will be responsible for leading the physical therapy and exercise services at the gym.
We are excited about the future of PWR! and will keep you updated on our progress throughout this transition.
Thank you for your wonderful support – it makes every bit of difference in the lives of those we serve!
Best wishes,
Becky Farley Julie Evans
Founder & Chief Research Officer Acting Chief Executive Officer
Wishing you all the Best in the New Year!