Music Therapy for PD
May 16, 2019 4:00-5:30PM
Participating in musical activities is not only enjoyable, but music transcends all ages, cultures and abilities. Research has shown that music affects many areas of the human brain (motor, language and cognitive function) by activating multiple neuro-pathways. Join board-certified music therapist, Sarah Laing, as she discusses and demonstrates various music therapy strategies utilized with people with Parkinson's Disease and other neurodegenerative disorders.
**CAUTION: SIDE EFFECT….may cause toe-tapping, hand-clapping, and loud-singing euphoria!
RSVP to PWR!Gym
520-591-5346
or by email
info@pwr4life.org
Do you have a Parkinson's specific topic that you would like to learn more about? Let us know, we will consider it for future wellness presentations.
PWR!Gym
140 W. Ft Lowell Rd
Tucson, AZ 85705
520-591-5346
www.pwr4life.org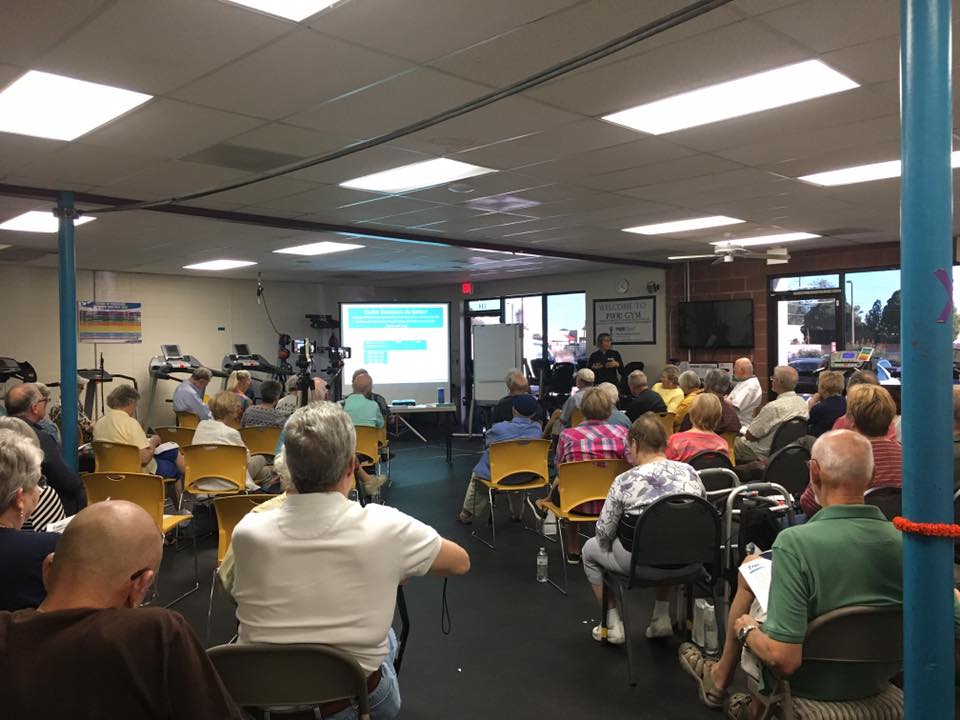 Documents & Handouts from Series
Please note that some of the wellness series do not have materials available to download. The handout availability depends on the topic and permissions of presenter. Thank you!
Hot Topics in Research, February 15th, 2018
Drs. Becky Farley and Nate McMullen

Speech, Swallowing and Cognition in Parkinson, September 21st, 2017
Janet Hawley, MS, CCC-SLP
Speech Pathologist, University of Arizona professor
Medical Marijuana and Followup, August and October, 2017
Kathy Inman and Adriana Tysenn
Followup by Dr. Becky Farley
Pelvic Floor Exercises July 2017
Presented by Diana Fasset of Success Physical Therapy LLC
The Importance of Getting a Good Nights Sleep, Thurs, March 16, 2017
Nancy Nelson
Suggested Reading: OPTIMAL HEALTH WITH PARKINSON'S DISEASE –MONIQUE L. GIROUX, MD, Therapies for Non-Motor Symptoms, Chapter: SLEEP PROBLEMS page 249
Suggested Assessments: SCOPA - Scale for Sleep
Nutrition and PD Symptoms, Tuesday, November 1st, 2016
Vanessa Leschak
Optimizing your Medications, Tuesday, October 4th
Becky Farley, PT, MS, PHD