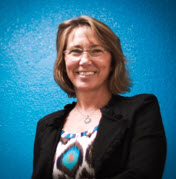 Dear PWR!Gym Members,
It is our intention to change healthcare paradigms for people with Parkinson disease! To do that, we need to validate the benefits of the community-centered, integrated (rehab, fitness, wellness) programming we implement here at the PWR!Gym through research and publications. To submit our first manuscript, we need your help to document medication changes and major medical events. These data will add critical information about the role exercise plays in impacting disease progression with the result of healthcare savings. While we have updated our intake forms to incorporate this information into future evaluations, we will be asking you to complete some of this information retrospectively. This information will give us the needed pilot data to support our hypothesis as we move forward. Our PWR!Gym therapists, Emily and Jen and our Public Health Intern, Megan, will be providing forms for you to complete and will be available for questions. Please recognize that PWR!Gym is now HIPAA compliant and that for the purposes of research, your personal healthcare information (PHI) is de-identified to maintain your anonymity.
Thank you for helping us create data that will help generations to come!
-Dr. Becky Farley
Dr. Becky Farley has been invited to speak at the 26th Annual Southwestern Conference on Medicine in April in Tucson, Arizona.
"The Southwestern Conference on Medicine® is an annual event designed to bridge practice gaps between primary care providers' current knowledge, practice performance, patient outcomes and the ever evolving standards of care in modern medicine. Primary Care Providers, Family Practitioners, Internal Medicine Specialists, Residents/ Fellows, Physician Assistants, Nurse Practitioners and all other physician specialties are minimally buy effexor xr online exposed to the continual influx of new research data, recent studies and emerging disease states and lack expert mentoring to be able to improve competency, practice performance and patient outcomes. By providing the most current evidence based findings, studies and technological advances, the Conference will allow the participants to advise their patients to improve patient care, outcomes and health. The knowledge, competence and performance gaps of this educational activity were developed from data collected from past Conference participants and outcomes measurement tools, the Planning Committee's perceptions of needed improvements in primary care diagnosis and treatments, national and local statistics and review of current trends in technology and medical literature." www.tomf.org/cme
Dr. Farley's lecture topic:
Exercise for people with Parkinson disease (PD) reduces symptoms and improves mobility, but it also triggers physiological mechanisms that may slow the disease process! Yet, many physicians, therapists and communities remain unaware of the scientific literature underlying exercise-induced neuroplasticity and the accompanying behavioral recovery in animal and human models of PD. These data suggest proactive multidisciplinary rehabilitation paradigms, that partner with community resources to provide a continuum of care for life, are needed to offer hope for slowing disease progression. In Tucson, AZ, we are implementing such a community-centered program and collecting data with the hope to build healthcare and research partnerships to further change the healthcare status quo. The essential exercise principles involve the training of progressive aerobics and PD-specific functional skill training. However, exercise alone is not enough – models must provide resources to overcome the emotional and nonmotor barriers that interfere with full participation in exercise and LIFE!