PWR! Presentation in Tucson May 7th, 2019 – free open to the public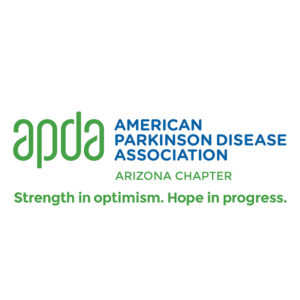 Taken from the American Parkinson Disease Association Email:
Community Announcement for Tucson
Monthly Parkinson's Disease Education Series
Tuesday, May 7, 2019
2:00 to 3:30 pm
Topic: Exercise and Physical Therapy
Speaker: Nancy Nelson
Nancy Nelson manages the PWR!Gym in Tucson. PWR stands for Parkinson's Wellness Recovery. She is a Certified Personal Trainer and fitness specialist with over 15 years experience working with people with Parkinson's disease and 30 years working in the health and wellness industry.
She will discuss how physical therapy and regular exercise following specific principles can benefit Parkinson's. She will also describe the many offerings of the PWR!Gym including physical therapy, exercise classes, educational presentations, an annual retreat, and referrals to PWR certified clinicians.
Location
TMC El Dorado – Seniors Classroom
1400 N Wilmot, Tucson AZ 85712 map
Free and open to the public.
Questions: 520-326-5400 or apda@apdaparkinson.org
[clear-line]
For More information regarding the American Parkinson Disease Association, please visit their website here. 
Also, visit their Arizona Community Resources direct link here.
Thank you to the APDA for allowing us to present about PWR!