Introducing our new Retrain Functional Mobility™ framework
It's definitely time to recertify.
We started offering PWR!Moves workshops over a decade ago and we've trained over 5,000 therapists!
We're excited to be able to offer the recertification option we've been promising. For everyone who's asked, it's finally here.
Virtual PWR!Moves Therapist Recertification Workshops are now open for registration!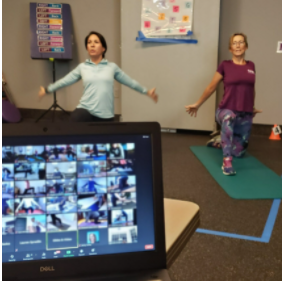 Learn our new Retrain Functional Mobility™ framework
How to implement the PWR!Moves curriculum to deconstruct, rebuild, and retrain function
We've incorporated the latest research, Dr. Farley's newest innovative ideas, and your expert feedback.
Combine our program and your clinical experience--practice clinical decision-making and task analysis with all-new video case studies
Help us ensure consistent highest-quality care for people with Parkinson's around the US and world.
It's time to get every PWR!Moves Certified Therapist up to date on the newest research, programming, and strategies for using PWR!Moves to help people with Parkinson's live better
We've already started conducting recertification workshops and are offering limited coupons as we begin rollout.
We encourage you to grab your spot to recertify before they fill up
Recertify in less than 6 hours...on a Thursday! And earn 5-6 CEUs!
"You guys showed me sooooooo much and just made my brain explode with creativity--just the fire I needed. This course was exceptional, even when virtual so I can only imagine what in-person is like. I appreciate all the videos you guys provided and the youtube channel to refer back to. I think you guys are killing it virtual style and really setting the standards for COVID con-ed courses." -Amberly B.
Haven't taken a PWR!Moves Certified Therapist Workshop yet?
We just added 3 more dates.
You can use the limited-time
SUMMER25 coupon*
for Therapist Workshops too!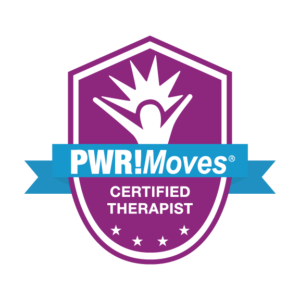 "Absolutely everything was beneficial to the way I will treat all my patients. Genius." -Jamie H.
*SUMMER25 coupon is valid for registrations completed before August 3, 2021. This coupon cannot be combined with the Early Bird discount, but can be combined with other discounts offered.