Balance and Mobility – April Wellness Series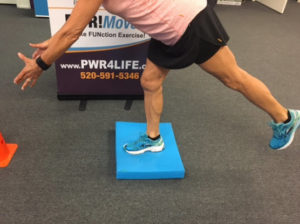 April Wellness Series: Balance and Mobility
April 20, 2017 4:00-5:30 PM
Balance can often be a problem for people with Parkinson disease. Join us to hear Dr. Elizabeth Cozzi, Aud and Amiee Guerrero, PT, from Carondelet Neurological Instititue discuss balance issues including:
* Diagnostics and physical therapy
* Helpful ways to improve balance at home
* Dizziness and vertigo treatments
* where to buy effexor online Interactive balance demonstrations
To reserve your spot for April, contact Nancy or Jordan in the PWR!Gym office or by emailing info@pwr4life.org
Once a month, PWR!Gym will offer presentations and discussions on topics pertaining to living well with Parkinson's disease (ie. Nutrition, sleep, stress management).
Please let us know if you have topics of interest to you.