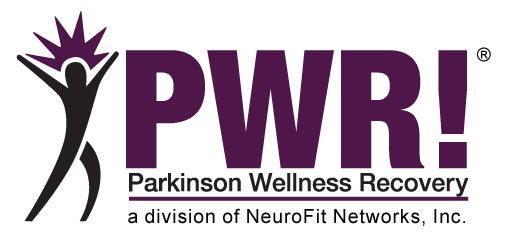 Parkinson Wellness Recovery and Urban Poling: A Mobility Driven Duo
Urban Poling and Parkinson Wellness Recovery (PWR!) are proud to announce a collaboration to support those living with Parkinson's disease by improving their everyday mobility through dynamic exercise programs.
Founded by Dr. Becky Farley, PWR! is a non-profit organization that advocates combining rehabilitation goals with community-based exercise and wellness programs to help people with PD get better and stay better with exercise. PWR! strives to help Parkinson's clients reach their full potential with Parkinson's focused therapy, exercise, education, and support. PWR! is able to do this both in-person and online—people with PD can join us at PWR! Retreats and the PWR!Gym, as well as virtually—the PWR! Virtual Experience offers Parkinson's focused guided plans and live virtual classes. Using the PWR!Moves, people with Parkinson's can navigate exercise at their ideal intensity level and work toward mobility and exercise for brain change.
This is a perfect partnership to increase mobility for those with Parkinson's.
Urban Poling is a company focused on increasing mobility and function for every age, ability, and fitness level. Through educational programs and uniquely designed poles, Urban Poling's mission is to help people realize that their full potential is not only achievable but also sustainable by doing exactly what their body was designed to do–MOVE. Learning to use walking poles is fun and easy because it's like normal walking with added benefits. Walking with poles offers a much needed form of physical activity that can easily be added to any daily exercise routine while providing an effective and safe alternative to traditional passive devices like canes and walkers.
But don't just take our word for it.
Both Urban Poling and PWR! love poles, and for good reason! Considerable evidence-based research shows that walking with poles improves patients' outcomes with respect to improved leg stride, supports a more natural gait pattern, and reduces shuffling in Parkinson's clients. We couldn't be more excited about the combined positive impact our Urban and Activator® Poles and PWR!'s exercise therapy programs will have on the lives of so many people with Parkinson's. As the two organizations join forces, we can't wait to see how we can improve everyday mobility for people with PD and their families.
We're looking forward to making great strides together and keeping you active and walking farther - one step at a time with our poles to help you along the way!
Urban Poling offers to PWR! community