December is a Great Time at the PWR!Gym!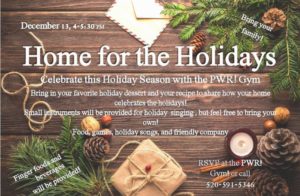 [clear-line]




May 26 – June 1, 2019
Registration is open! Thank you to the many individuals who have started the process. Don't delay! Start today.
Don't miss this amazing week-long experience!
[clear-line]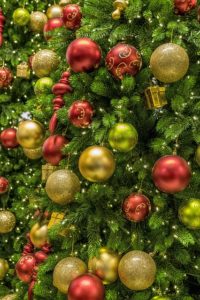 We are celebrating the holidays!
The PWR!Gym will be closed from Dec 24 – Jan 1.
No therapy or group classes will occur during this time.
Regular classes and therapy will resume on
Wednesday, Jan. 2.
We wish you all a wonderful holiday season and look forward to seeing you in the new year!
[clear-line]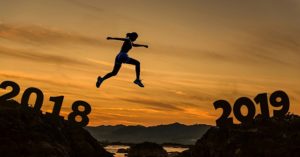 IMPORTANT INFORMATION
FOR PHYSICAL THERAPY CLIENTS
1. Beginning January 1, 2019, the PWR!Gym will no longer be contracted for physical therapy services through for Blue Cross Blue Shield Advantage. Please call the gym for more information about billing or payment options.
2. Insurance deductibles will reset with the new year for therapy services. Clients may receive bills until your deductible has been met.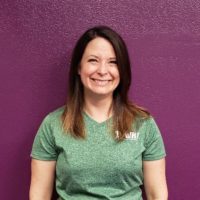 Welcome to the PWR!Gym, Cat!
Cat is a hit with the gym members. We even received a donation in her honor last month. We love Cat too. Thank you!
Catherine (Cat) specializes in neurological physical therapy. She graduated from the University of Maryland with a Bachelor's Degree in Kinesiological Sciences in 2006, and a Doctor of Physical Therapy from The George Washington University in 2009. Since then, she worked in both inpatient and outpatient settings at the University of California, both in San Diego and San Francisco, where she was previously an Assistant Clinical Professor within UCSF's School of Medicine. She is board-certified as a neurologic certified specialist by the Federation of State Boards of Physical Therapy. She holds several certifications specifically tailored to the treatment of patients with Parkinson disease; she is both a PWR!Moves Certified Therapist and Instructor, as well as certified in LSTV BIG. She joined the PWR!Gym in 2018 and is very excited to become part of the team!
In her free time, Cat enjoys running, biking, acting as a diabetes advocate, and spending time with her new baby boy.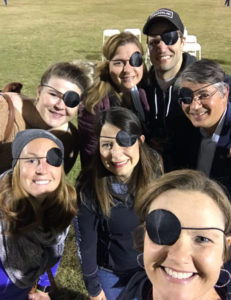 CELTIC FESTIVAL
Thank you to the Tucson Celtic Festival for the great evening and the proceeds from Friday Night.
As you can tell, we had a GREAT time for Pirate night!