Learn to implement PD-specific, research based exercise programs for people with Parkinson disease.

Choose A Workshop Type to Begin:
PWR!Moves Certified Instructor
Recent advances in basic and clinical science research suggest exercise and learning approaches that promote aerobics and skill acquisition may protect vulnerable neurons, repair damaged circuits, and optimize function in persons with Parkinson disease (PD). To optimize those brain/body benefits, research studies have also identified that WHAT you do and HOW you do it IS important. The training of large amplitude whole body movement, the practice of high effort, and the training of sensory awareness are essential neuroplasticity-principled components of WHAT to do in ANY exercise program for people with Parkinson.
Workshop participants will learn a PD-specific amplitude focused approach to skill acquisition called PWR!Moves®. The Basic4 |PWR!Moves (UP/ROCK/TWIST/STEP) are building blocks for everyday movement and are always performed with large amplitude, high effort, and attention to action in multiple positions (floor/sitting/standing). Participants will learn how to use these foundational PWR!Moves exercises to target symptoms that interfere with everyday movement:
Rigidity: PWR!Moves are performed slowly, rhythmically and with sustained effort.
Bradykinesia: PWR!Moves are performed as fast as possible with repetitive high effort.
Incoordination: PWR!Moves are linked together into longer and longer sequences that mimic everyday movements.
Automaticity: PWR!Moves are progressed in complexity through the addition of common dual tasks (PWR!Boosts)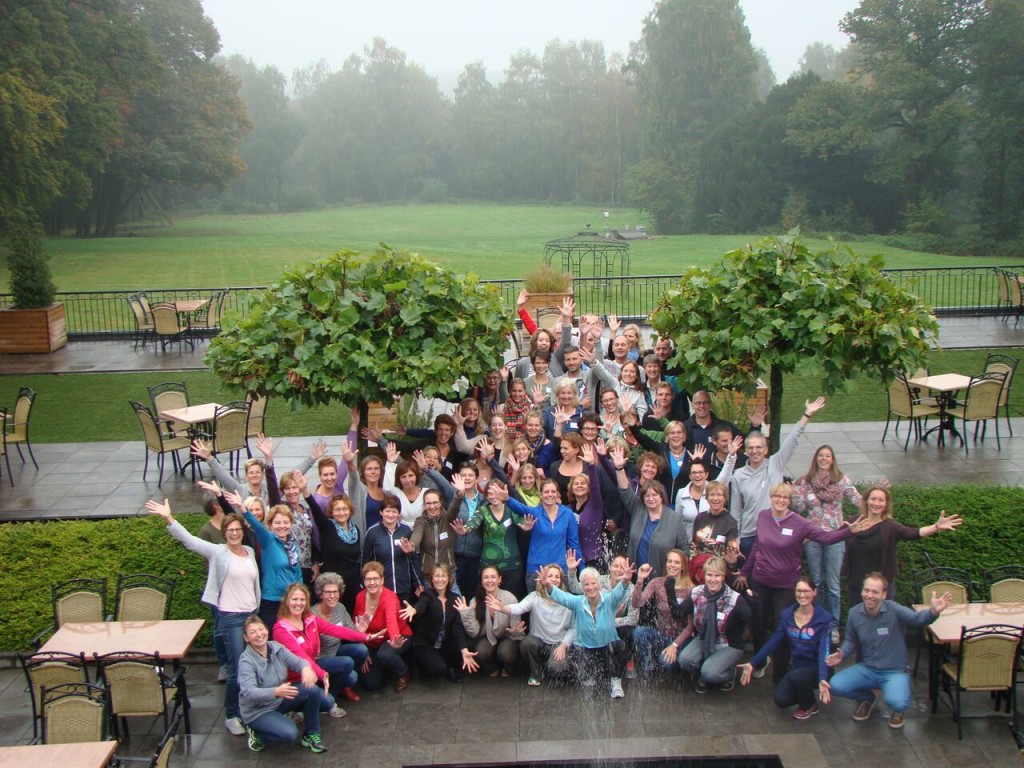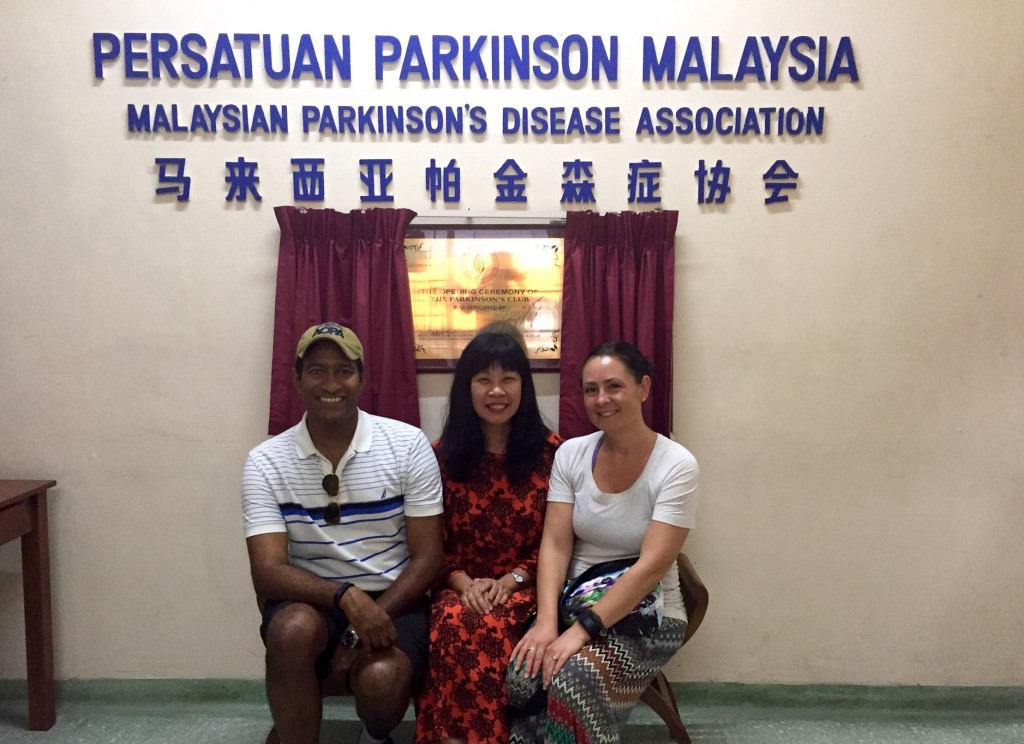 Photos from PWR! Workshops in Nijmede, Netherlands and Kuala Lumpur, Malaysia. PWR! is committed to bringing EXERCISE as MEDICINE to people with PD around the world and help anyone and everyone GET BETTER and STAY BETTER.
All programs are led by proven PWR!Experts trained in the HOW and WHY of neuroplasticity-based Parkinson-specific exercise.This course will provide participants with the background and unique skills to teach an evidenced based PD-specific approach in physical or occupational therapy (PWR! Therapist Workshop) or in community group exercise settings (PWR! Instructor Workshop). Participants in both workshops will also be introduced to how to implement essential principles of learning and neuroplasticity in different settings. These "HOW" to practice principles are founded upon research in the fields of exercise science, motor control, and motor learning. These neuroplasticity-principled components are needed to fully address all the motor, cognitive, and emotional symptoms of PD and to improve the generalization of larger and faster movements into ALL you do.
Want updates as new workshops are published?
Wish you had a workshop in your area?
Add yourself to our interest list below.