MARCH WELLNESS SERIES
THE IMPORTANCE OF GETTING

A GOOD NIGHT'S SLEEP
March 16, 2017 4:00-5:30PM
Good quality sleep is important for people with Parkinson Disease. It helps your body and mind recover. Developing good sleep patterns can help you manage your symptoms and live better with Parkinson's. Come join us to watch a TEDTalk from Dr. Jeffrey Iliff, Ph.D., a neuroscientist from Oregon Health & Sciences University, discuss the importance of sleep for the brain. After the video, we will
buy effexor canada
discuss common sleep problems with Parkinson Disease and strategies to improve your sleep!
To reserve your spot for March contact Nancy or Jordan in the PWR!Gym office or by emailing
info@pwr4life.org
Once a month, PWR!Gym will offer presentations and discussions on topics pertaining to living well with Parkinson's disease (ie. Nutrition, sleep, stress management).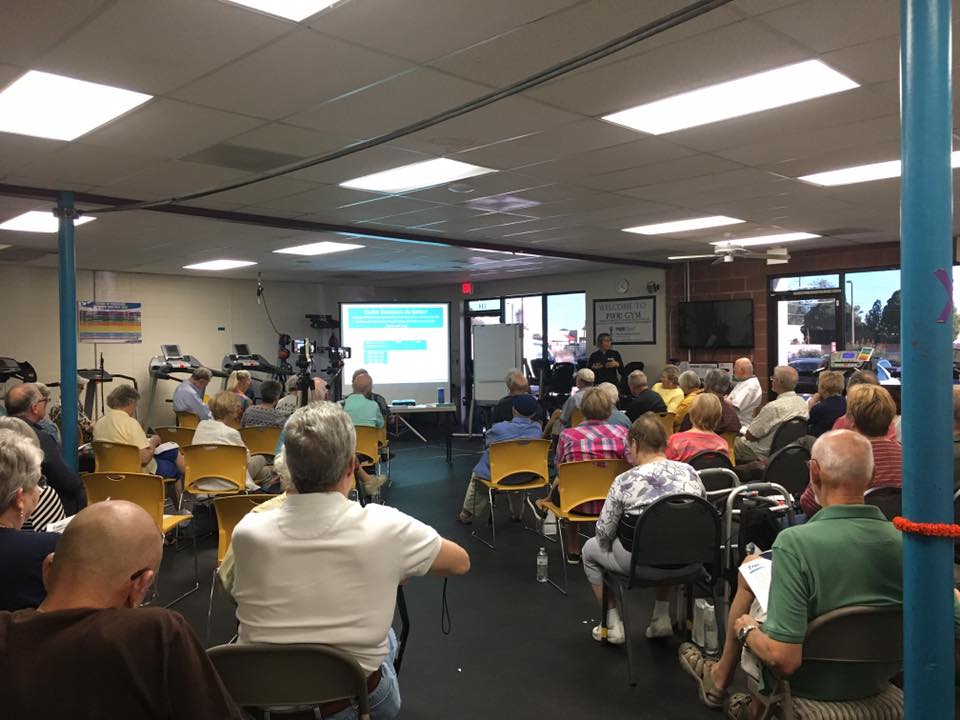 Documents & Handouts from Series
Please note that some of the wellness series do not have materials available to download. The handout availability depends on the topic and permissions of presenter. Thank you!
Hot Topics in Research, February 15th, 2018
Drs. Becky Farley and Nate McMullen

Speech, Swallowing and Cognition in Parkinson, September 21st, 2017
Janet Hawley, MS, CCC-SLP
Speech Pathologist, University of Arizona professor
Medical Marijuana and Followup, August and October, 2017
Kathy Inman and Adriana Tysenn
Followup by Dr. Becky Farley
Pelvic Floor Exercises July 2017
Presented by Diana Fasset of Success Physical Therapy LLC
The Importance of Getting a Good Nights Sleep, Thurs, March 16, 2017
Nancy Nelson
Suggested Reading: OPTIMAL HEALTH WITH PARKINSON'S DISEASE –MONIQUE L. GIROUX, MD, Therapies for Non-Motor Symptoms, Chapter: SLEEP PROBLEMS page 249
Suggested Assessments: SCOPA - Scale for Sleep
Nutrition and PD Symptoms, Tuesday, November 1st, 2016
Vanessa Leschak
Optimizing your Medications, Tuesday, October 4th
Becky Farley, PT, MS, PHD