CALL FOR ACTION!
WE NEED YOUR VOICE. SPEAK OUT!
Whether you live in Arizona, New York, Cleveland, Canada or somewhere in between…join the conversation that aspires to change healthcare paradigms for people with Parkinson's disease (PWP).
~Introducing~
Community

P

ro

A

ctive

TH

erapy 

(PATH) 

for PWP
PATH Petition Summary: 
If you believe, as we do, that exercise has the power to help maintain physical and emotional well-being for PWP, then please add your voice to this call for action. Let us present a collective voice that has the ability to bring unity and momentum to the creation of a proactive community model that integrates healthcare/fitness/wellness.  A model that will provide the type of effective and diverse research-based programming that is needed to address the lifelong physical and psychosocial health needs of the Parkinson's community. We have our work cut out for us. And while the road ahead may be bumpy, if we are steadfast, our efforts will be rewarded.
We recommend the following initiatives to foster new healthcare paradigms that allow individuals to get better and stay better:
START NOW!
Begin at diagnosis! Ask for referrals to multi-disciplinary PD-specialized therapists (PT/OT/ST) and psycho-social support services to educate, empower, coach, and optimize our ability to fully participate in our lives and to benefit from community exercise and wellness programming.
INCREASE AWARENESS
Expand awareness of the need for community programming to counteract the withdrawal, stress, and inactivity that are prodegenerative, and that create the greatest barriers to exercise and participation in life!
SUPPORT ACCESS
Support global access to a national directory of PD-specialized exercise resources (Community exercise and wellness centers, training/certification programs).
COMMIT!
Commit funding towards multisite collaborative research to demonstrate how proactive and ongoing community models, integrated with healthcare services, may improve quality of life and mobility, slow disease progression, and impact healthcare savings.
SPECIFICITY
Recognize the importance of Parkinson's-specific instructor training and certification programs in dance, yoga, fitness, boxing, vocal training, large amplitude functional movement, etc.
REACH OUT!
Intensify minority outreach to underserved individuals with PD, so that all benefit equally from services. Expand support group and physical wellness services through exploration of digital outreach technologies.
SIGN HERE!
I Say Yes to Ongoing, Sustainable Community Exercise and Wellness Programming for People with Parkinson's Disease
Community PATH Organizers
Dr. Becky Farley received a PhD in Neuroscience from the University of Arizona, a Master of Science in Physical Therapy from the University of North Carolina, and a Bachelor of Physical Therapy from the University of Oklahoma.  She has spent her entire physical therapy career in neurological rehabilitation, and is currently the CEO/Founder of the nonprofit Parkinson Wellness Recovery | PWR! which subsidizes a community neurofitness center that integrates therapy, fitness and wellness for PWP in Tucson, AZ.

Dr. Karen Jaffe was diagnosed with PD 10 years ago at age 48. She is a co-founder of InMotion, a wellness center where PWP and their care partners can find physical, emotional and spiritual support in Cleveland, Ohio.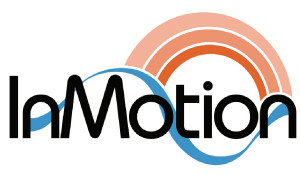 Jillian Carson is a physiotherapist with Parkinsonism and is PWR! Therapist trained and certified by Dr. Becky Farley in 2012.  Jill is a co-founder of Parkingo whose mission is to provide a safe place for members to meet, exercise and be supported by others who are on the same journey.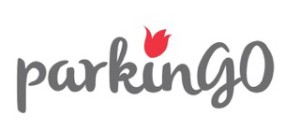 Larry Kahn is a retired attorney and novelist who was diagnosed with Parkinson's disease in 2010 at age 50. He is the CEO of PD Gladiators, a nonprofit organized to focus the attention of people with PD and the medical community on the role of exercise in slowing the progression of PD and to make community-based exercise programs available to people with PD and their care partners. PD Gladiators manages a network of independent fitness instructors that offers 50 weekly PD-specific group exercise classes in the metro Atlanta area.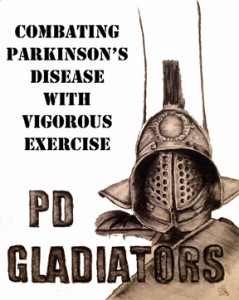 Pamela Quinn danced professionally for 20 years and has had Parkinson's for longer.  Using her skills in analyzing movement, she developed dance-based, symptom- specific exercises for her students in PD Movement Lab, for those in the JCC Wellness program in NYC, as well as for her private clients. She has presented her work in the US and abroad including her videos Welcome to our World (co-winner WPC video competition 2010) and With Grace (top 12, 2013). Most recently, she was featured in Jon Palfreman's book, Brainstorms.  

READ our ENTIRE Belief Statement Regarding: The Need for Ongoing, Sustainable, Community Rehabilitation, Exercise and Wellness Programming for People with Parkinson's Disease
Abbreviation:  Community PATH for PWP
Organizers
Dr. Becky Farley, PWR!Gym, Tucson, AZ; Dr. Karen Jaffe, InMotion, Cleveland, OH; Jill Carson PT, ParkinGo, Victoria, BC; Pam Quinn, Movement Consultant, NYC, NY
Members of the Parkinson's community believe that funding research is the key to ultimately curing PD. We are proud to participate in events that raise funds for research and we appreciate the efforts of pharmaceutical companies, medical centers and Parkinson's advocacy organizations to host educational conferences. But, given the incredible complexity of the human brain and the unpredictable pace of scientific discovery, we need to take action now to remain as healthy as possible while we wait for the cure.
We have seen how Parkinson's disease specialized rehabilitation and community activities such as large amplitude functional training, aerobic exercise, dance, boxing, singing and vocal training, mindful movement and meditation are helping people with Parkinson's live better lives. We believe this type of programming alleviates symptoms and offers the best hope NOW for disease modification but it needs to be available for life, beginning at diagnosis! The sad reality is the number of available Parkinson's disease specialized therapists, community programs and wellness facilities is insufficient to accommodate the demand for services to improve the lives of people with Parkinson's.
We deserve access at diagnosis to proactive therapy and exercise and enrichment approaches that are considered by many experts to be disease modifying. We can't wait to access these services until AFTER our mobility is compromised. With the proper tools now, we will remain healthier longer and contribute more fully to society. Moreover, the cost to maintain the health of each individual, thereby the cost to healthcare savings, will be positively and significantly impacted.
Research shows that people with Parkinson's disease are able to get better and stay better. But we can't do it on our own! We need leaders in the Parkinson's community to recognize that it is a constant battle for us to defeat the isolation that our symptoms bring on. Isolation from friends and loved ones can prevent us from living a full and rich life. We recognize the dire need in the Parkinson's patient community for sustainable therapeutic centers that provide effective and diverse types of research-based programming to address ongoing physical, social and psychological health.
Have any questions?
We are happy to answer them and collaborate.
Email Questions to info@pwr4life.org
Have you developed or operated similar community programming?  If so, and you want to be part of a directory and collaborate, fill out this survey and share information about what you do!  
Our goal is to create an online directory recognizing the work you are doing to bring Community Proactive Therapies (rehabilitation/fitness/wellness) to people with Parkinson's disease.  We want to make these resources available to more people with PD; to build partnerships, and to strengthen our ability to advocate for healthcare paradigm changes.  Each organization will have an opportunity to review or update their information.  For each entry, only specifics about contact info will be included within the directory itself.  Other survey results will be summarized in simple graphics or charts. 
Thank you for taking the time to complete this survey!