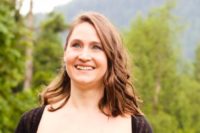 800 Robson Street
Vancouver
British Columbia
V6Z 2E7
CA
I am passionate about providing Physiotherapy, especially with neurological conditions.
The resiliency of the brain, body and human spirit never cease to amaze me.
With consolidated rehabilitation experience, I've seen tremendous improvements with targeted therapy and exercise, and the exceptional hard work of my patients and their families. I am privileged to provide care during an acute medical illness, and am sensitive to the stress and vulnerability of this time.
I treat using a functional based approach of repetitive practise of fundamental movement transitions such as rolling, sitting up, reaching, standing, squatting, and stepping. I have manual therapy training, am influenced by the The Bobath Concept and am a PWR! trained therapist.
I also enjoy working in a Clinical Educator capacity, either as a preceptor for Physiotherapy and Rehab Assistant students or mentoring intradepartment.
Services
PWR!Moves Group Exercise classes, Physical Therapy