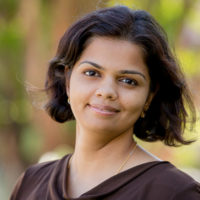 San Jose, CA, United States
195-199 East Santa Clara Street
San Jose
California
95113
US
I started working with Parkinson's patients in 2003. Since then I have enjoyed working with them. With time I have changed my skills to adapt to patients goals and needs. I have developed compassion for them with higher focus on their potential and strengths. Introducing exercise and getting them to integrate it as part of their lifestyle is my key role. I act as a link to connect them to community based group exercises classes or help them return to their recreational activities which they enjoy the most. I specialize in balance disorders mainly involving vestibular issues which helps me refine their balance skills to improve their ability to move with confidence, decrease activity limitations and reduce falls. My take with them is, "If it doesn't challenge you, it doesn't change you."
I earned my Bachelors in Physical therapy from Mumbai, India in 2002 and then completed transitional Doctor of Physical Therapy (DPT) from MGH Institute of Health sciences, Boston in 2013.
Services
Physical Therapy
Services Offered
Outpatient Physical Therapy services utilizing knowledge of PWR! for Parkinson's patients.
Vestibular Therapist specializing in dizziness and balance disorders.
Certified Exercise Expert for Aging Adults(CEEAA)
Completed a month long yoga training course from India.
Certified Bollywood Dance Fitness Instructor.