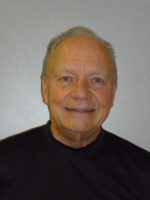 Rockville, MD United States
2-48 South Washington Street
Rockville
Maryland
20850
US
I have been working with exercise and Parkinson's Disease (PD) since 2003. I was mentored by a neurologist who had young-onset PD. He taught me about PD and how to follow the research on exercise and how it is related to PD. I use the National Institute of Neurological Disease and Stroke to keep abreast of credible research that could be of benefit to people with PD. Over the past 13 years, I have shared my knowledge of exercise and PD with my peers, clients, and support groups interested in hearing how exercise really is medicine and if taken daily like any other prescribed medication will benefit one's quality of life and independence. I have read extensively on the subject of PD and have been able to inform my clients and their support group members about available resources to educate them, communicate with their doctor, and help deal with the symptoms of the disease.
Services
PWR!Moves Group Exercise classes, Wellness Services
Services Offered
I started teaching Parkinson's classes in 2003. Currently teach two exercise classes for people with Parkinson's Disease (PD). One class uses targeted exercise for symptom improvement, including PWR! exercises and other evidence-based exercise. The other class uses exercise based on PWR! principles, employing the TRX suspension trainer to target stiffness and rigidity, improve range of motion, bradykinesia, balance, and strengthening. Some of the class participants are over age 90.
I am also an independent contractor at the FYZICAL Therapy & Balance Center, Rockville, MD. I work one-on-one with PD patients/clients using personal fitness training which includes PWR! exercise and other evidence-based exercises.