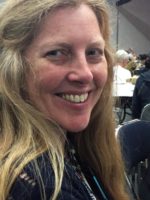 613 Pandora Avenue
Victoria
British Columbia
V8W 1P5
CA
Services
Wellness Services
Services Offered
Motion Ways is a movement meditation with a focus on neurological health. Lindsay facilitates creativity and mindfulness, while incorporating the Basic 4 PWR!Moves into the weekly program. Using music, dance and exercises aimed to enhance balance, sensory perception and community, participants leave each class feeling joyful and inspired.
$10 Drop-in, Mondays 11:15 – 12:15 at St. Georges Anglican Church, 3909 St. George's Lane.
Lindsay also provides personal consults on symptom management and recommendations for appropriate exercise options in the Greater Victoria area.