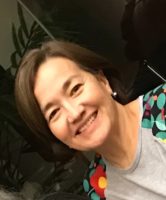 Columbus, MS, United States. Frank P Phillips YMCA
602 2nd Avenue North
Columbus
Mississippi
39701
US
I started my career 35 years ago as a Personal Trainer and Fitness Instructor. Today my credentials include certifications as an ISSA Master Trainer which include the following: Certifed Fitness Trainer, Specialist in Exercise Therapy, Specialist in Fitness Nutrition, Specialist in Senior Fitness, Specialist in Strength and Conditioning, and Specialist in Youth Fitness. I also hold certifications in Group Fitness and Boot Camp, Pulse Point Barre, Silver Sneakers Classic, Silver Sneakers Yoga, Silver Sneakers Circuit, Tai Chi for Health, Lifeguarding, CPR/AED and First Aid Instructor, and EMR Instructor. I spend my time between Personal Training clients of all levels including clients with PD, Arthritis, and Stroke Survivors.  I love what I do and I'm excited to help people learn to become the best they can be everyday, one day at a time.
Services
PWR!Moves Group Exercise classes
Services Offered
I will offer Personal Training for those with PD utilizing the PWR!Moves for better quality of life.
I will offer a Group Fitness Class incorporating PWR!Moves and build more advanced classes from this class.