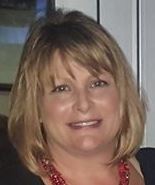 Greenville, SC, United States
304 North Church Street
Greenville
South Carolina
29601
US
I have worked in the fitness industry since 1992. I have worked with all populations but have focused on the older adult since 2005. I am passionate about changing people's lives and helping them achieve the best quality of life through all dimensions of wellness.
Services
PWR!Moves Group Exercise classes
Services Offered
We are hosting a workshop March 24-25, 2017 in Pompano Beach, FL. We will be teaching PWR! classes for our residents beginning in April.