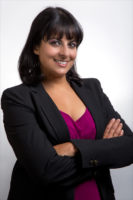 350-12211 First Avenue, Richmond, BC, V7E 1T6, Canada
350-12211 First Avenue
Richmond
British Columbia
V7E 1T6
CA
Gina Fernandez is an Occupational Therapist registered with the College of Occupational Therapists in British Columbia and a member of the Canadian Association of Occupational Therapists. She graduated from the University of British Columbia with a Master's Degree in Occupational Therapy in 2008, after finishing her Bachelor's Degree in Psychology from Simon Fraser University.
Gina has experience working in both the public and private sectors with adults. She has worked in community outpatient teams such as the Early Supported Discharge Team and the home health team in Vancouver Coastal Health, and numerous acute care hospitals throughout the Fraser Health Authority, providing education and rehabilitation to adults with strokes and brain injuries.
As a Registered Occupational Therapist, Gina can perform home assessments, falls risk assessments, cognitive assessments, wheelchair assessments, and prescribe exercises and create treatment programs for all members of the community!
Services
PWR!Moves Group Exercise classes, Occupational Therapy