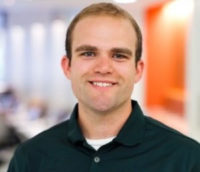 158 South Waukegan Road, Deerfield, IL, United States
South Waukegan Road
Deerfield
Illinois
60015
US
Eric gained the experience and expertise that would inspire him to start Movement Revolution. He worked as an Exercise Physiologist specializing in Adaptive Fitness for 6+ years at the top rehabilitation hospital in the country developing exercise programs for people with Parkinson's disease and Stroke. Movement Revolution was created to provide unparalleled personal training services for people with Parkinson's disease. Our unique exercise programs are built to combat each client's symptoms and help them live stronger- better quality of lives. We implement the latest research, techniques, and methods into each workout to ensure results.
Certifications and Specialties:
Rock Steady Boxing Coach
Certified Delay the Disease Instructor
Certified PWR! (Parkinson's Wellness Recovery) Instructor
Services
PWR!Moves Group Exercise classes, Wellness Services
Services Offered
Personal Training for People with Parkinson's disease
PWR Moves
Rock Steady Boxing Windy City – Non-contact boxing class for people with PD.
Vim & Vigor- Intensive cardiovascular exercise class.