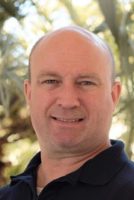 San Jose, CA, United States
3150 Almaden Expy, Suite 120
San Jose
California
95118
US
Diron Cassidy is a specialist in balance and vestibular disorders with more than 15 years of experience. He completed the APTA competency course on vestibular rehabilitation at Emory University in 2006 and 2014 and takes regular courses on the latest advancements in vestibular and balance rehabilitation. He is also a Certified Geriatric Specialist.
After he opened Vortex Physical Therapy and Balance in 2011, Diron made sure to incorporate Parkinson's disease in the balance therapy program in tribute to his mom, who was diagnosed more than 10 years ago. He became a PWR!Moves Certified Therapist in 2014.
Diron has an undergraduate degree in physiology from the University of California at Davis and a Masters of Physical Therapy from California State University, Long Beach.
Services
Physical Therapy
Services Offered
As we age, humans naturally tend to slow down, increasing our chances of falls and injuries. A previous fall or a fear of falling often causes increased anxiety and self-imposed limitations in how you move, which can have a detrimental effect on future mobility and health.
People with Parkinson's disease may also be dealing with issues specific to their diagnosis, including coordination problems and slow shuffling gait.
At Vortex Physical Therapy & Balance, we provide a complete balance program which includes vestibular and balance therapy, as well as wellness classes for people who want to maintain their strength and balance.