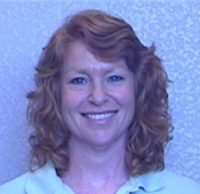 Bolivar, MO, United States
207 East Broadway Street
Bolivar
Missouri
65613
US
Dr. Beverly McNeal is a Professor of Physical Therapy at Southwest Baptist University (SBU), teaching there since 1994.  She also works PRN as a PT clinician at local long-term care facilities, and contributes to the SBU DPT program's faculty practice.  She she received an entry-level MS in PT from Texas Woman's University, and a post-professional DPT in 2007 from SBU.  The majority of her clinical background has been in adult rehabilitation, focused on neurological and geriatric patients.  She has been NDT trained in Adult Hemiplegia since 1992 and became Board Certified in Geriatric PT in 1996, and again in 2013.  Dr. McNeal became a Certified Kinesio Taping Practitioner (CKTP) in February 2010.  Dr. McNeal has led multiple service-oriented mission trips to Peru and Haiti, and holds the position of Global Health Coordinator in the SBU DPT program.
Services
Physical Therapy, Wellness Services
Services Offered
Faculty practice focused on wellness (primary and secondary prevention).