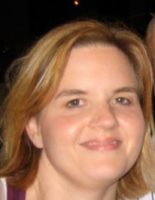 Keller, TX, United States
5728 Moon Flower Ct.
Keller
Texas
76244
US
Alison has been working in rehab for 10 years. She has extensive experience with people with Parkinson's Disease in all environments of care: inpatient rehab, home health, outpatient and acute hospital care. She now has her own private practice working with people with Parkinson's providing both one-on-one physical therapy and group wellness/exercise classes. She also provides Rock Steady Boxing classes.
Services
PWR!Moves Group Exercise classes, Physical Therapy, Wellness Services
Services Offered
PWR! moves physical therapy
PWR! Moves group exercise classes coming in Spring 2017