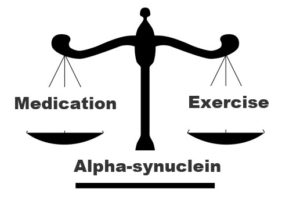 Hot Topics in Research
February 15, 2018
4:00-5:30PM
Join Drs. Becky Farley and Nate McMullen for an informal summary and discussion on "Therapeutic strategies for reducing alpha-synuclein in Parkinson disease." You will not want to miss this presentation. This is a public event at the PWR!Gym open to all individuals with PD, care partners, family members, medical professionals and the community at large.
RSVP early to save your seat!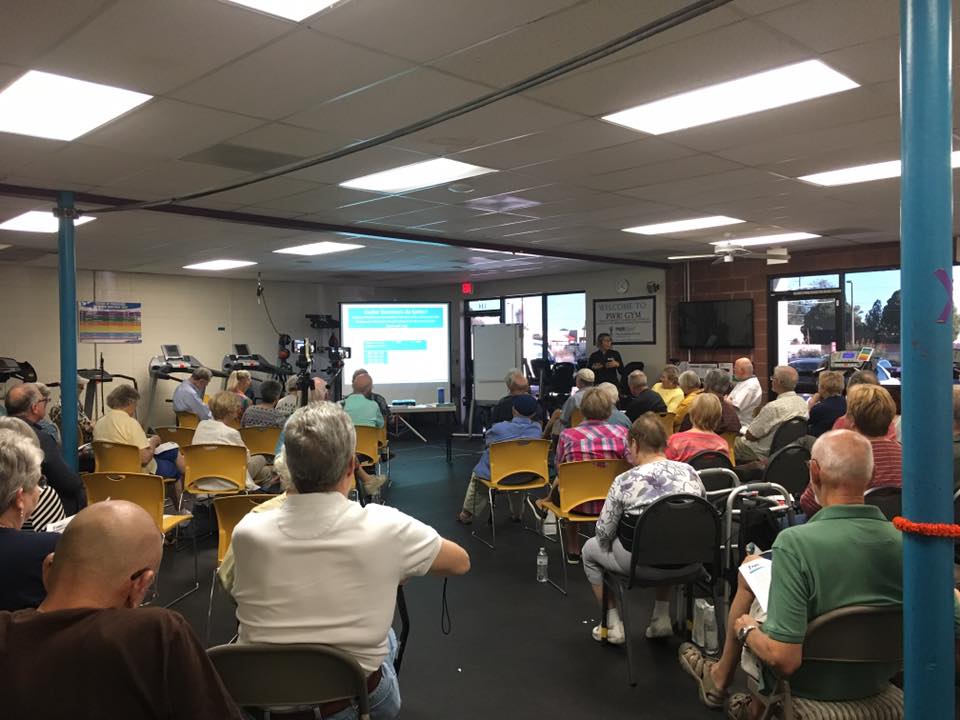 Documents & Handouts from Series
Please note that some of the wellness series do not have materials available to download. The handout availability depends on the topic and discussion. Thank you!
Speech, Swallowing and Cognition in Parkinson, September 21st, 2017
Janet Hawley, MS, CCC-SLP
Speech Pathologist, University of Arizona professor
Medical Marijuana and Followup, August and October, 2017
Kathy Inman and Adriana Tysenn
Followup by Dr. Becky Farley
Pelvic Floor Exercises July 2017
Presented by Diana Fasset of Success Physical Therapy LLC
Urinary Disfunction, June 15th, 2017
Dr. Christian Twiss, MD, FACS
Beyond Movement: Cognition & Emotion, May 18, 2017
Dr. Marisa Menchola, PhD, Assistant Professor in the Departments of Psychiatry, Neurology, & Psychology
Balance and Mobility, April 20, 2017
Dr. Elizabeth Cozzi, Aud and Amiee Guerrero, PT, from Carondelet Neurological Institute
The Importance of Getting a Good Nights Sleep, Thurs, March 16, 2017
Nancy Nelson
Suggested Reading: OPTIMAL HEALTH WITH PARKINSON'S DISEASE –MONIQUE L. GIROUX, MD, Therapies for Non-Motor Symptoms, Chapter: SLEEP PROBLEMS page 249
Suggested Assessments: SCOPA - Scale for Sleep
Neurogenic Orthostatic Hypotension, nOH, February 16, 2017
Sarah Jones, MPA MS, Executive Director, Parkinson & Movement Disorder Alliance
Nutrition and PD Symptoms, Tuesday, November 1st, 2016
Vanessa Leschak
Optimizing your Medications, Tuesday, October 4th
Becky Farley, PT, MS, PHD