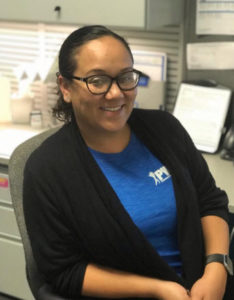 The PWR!Gym is pleased to welcome our new Office Manager, Dominique Bouey.
Dominique has nearly a decade's worth of experience coordinating health care services for patients in a variety of settings. She is excited about her new role at PWR! because it allows her to bring her expertise in health care and process improvement to the Gym. She looks forward to learning about our members and the journey they have taken with PWR! to improve their quality of life with Parkinson's.
If you haven't already met Dominique, please stop by and say "hi" the next time you're in the gym!