Saturday, March 12, 2016

Please join us on March 12, 2016 for a PWR!-ful hike to raise funds for PWR!Gym® and raise awareness that the progression of Parkinson's disease can be slowed with the correct foundational principles of exercise found in the Basic4 | PWR!Moves®.
Tim Bowden was diagnosed with Parkinson disease in 2007. Fortunately soon after his diagnosis, Tim started working out with Dr. Becky Farley utilizing the PWR! model of research-based Parkinson-specific exercise and joined the PWR!Gym upon it's inception in 2010 and discovered the difference that PWR!Moves made in his life and others with PD. The same year, in 2010,  Tim and his wife, Diane, started the Bowden PWR!Hike to demonstrate that high intensity and sustained neuroplasticity-based exercise can help people deal with the motor control and movement problems with Parkinson's disease.
PWR! challenges people to participate in 3 different hiking opportunities: from a beginners 1 mile walk on paved road, an intermediate 4 mile hike with a minor (100′) elevation gain, and a 10 mile hike with a moderate (400′) elevation gain through the Catalina Foothills. The idea is to allow people with Parkinson's with varying degrees of ability, and their care partners and families, to contribute and meet their own personal goals.
All of the hikes will start and finish at the Ramada Picnic area within the Catalina Foothills State Park. Start times will be staggered so that participants can finish their respective hikes at around the same time. Upon completion of the event, hikers will enjoy a celebration with food, drink and live music!
Note: Same-day paper registration will be available on Saturday for those who have not yet registered. Please be sure to arrive at least 30 minutes prior to the scheduled hike departure time so you have plenty of time to register. If you would like to fill our your registration and liability waiver before arriving, please download the forms here.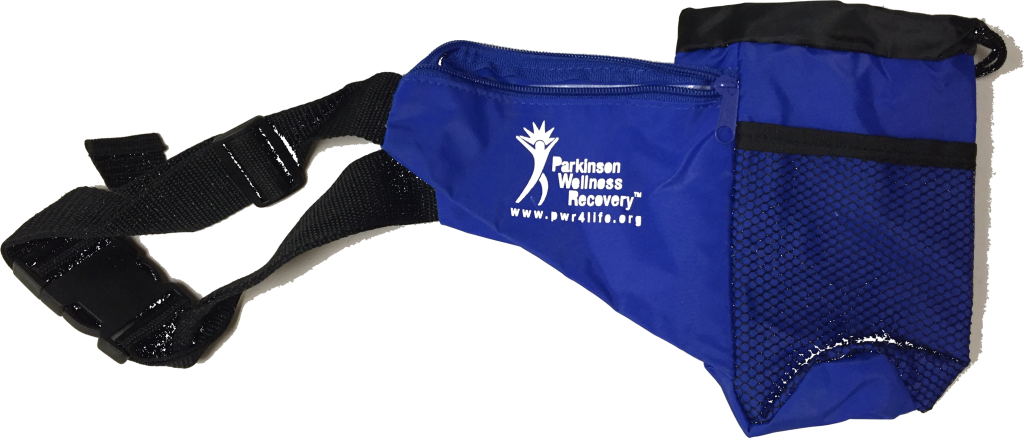 FIRST 50 REGISTRANTS
GET A FREE
PWR! FANNY PACK!