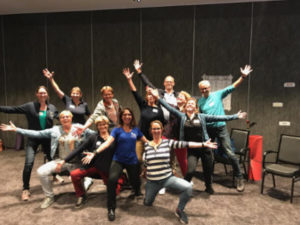 PWR!Moves are Worldwide with
Jennifer Bazen-Wigle
of the PWR!Gym leading
a Refresher – Certification in the Netherlands.
A great time!
#pwrworld
PWR! offered a therapist certification workshop tailored to
clinicians in the home health setting.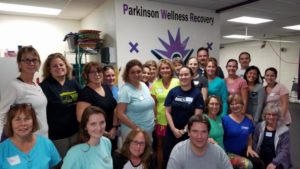 "No fewer than 16 BAYADA therapists and assistants from Arizona, New Mexico, and Colorado applied for and received BAYADA Presidential Scholarship funds to attend this valuable workshop. At the end of August, 25 BAYADA clinicians will attend this intensive, two-day program to earn 14 CEs and certification as PWR therapists."
Congratulations to the amazing people
supporting the Parkinson's community.
Upcoming Workshops for Professional Certification
Therapist

October 14th-15th, 2017
HealthSouth Cardinal Hill Rehab Hospital
Lexington, Kentucky

October 21st-22nd, 2017
Saddleback Memorial Medical Center
Laguna Hills, California

November 11th-12, 2017
HealthSouth
Topeka Kansas

Instructors

January 12th-13th, 2018

March 23rd-24th, 2018

PWR!Gym

 Tucson, Arizona

April 7th-8th, 2018

125Live

 Rochester, Minnesota