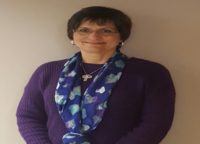 Abilene, TX, United States
100-148 South Pine Street
Abilene
Texas
79601
US
I have been practicing for 36 years.  The last 8 years have been in an Outpatient hospital setting with the majority of my clients with neurological diagnosis.  My previous background includes geriatric PT in acute care, SNF and home health setting.
Services
PWR!Moves Group Exercise classes, Physical Therapy
Services Offered
Hendrick Center for Rehabilitation currently offers a maintenance exercise class for Parkinson's Disease clients on MWF 2:15-3:15 pm. We are located at 1934 Hickory Abilene, TX. The class is held on the second floor in the dining room.