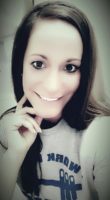 1107 Ben Ali Drive, Danville, KY, United States
1107 Ben Ali Drive
Danville
Kentucky
40422
US
Hello! My name is Karla E. Curtsinger.
I have a bachelor's degree in health science with a fitness and wellness management concentration in special needs adaptation and sports.  I am a skilled fitness and wellness professional that works with all ages and populations. My specialization tends to be in special needs populations, seniors, and sport specific training for groups and/or individuals. I have a strong background working with physical therapy and spine therapy patients as they are referred for phase III therapy (i.e. exercise/activity continued after clinical therapy treatments are completed.) I also have a love for aquatic exercise and the benefits it offers for my clients.
Services
PWR!Moves Group Exercise classes, Wellness Services
Services Offered
Personal training, group fitness, health and wellness counseling, and instruction to engage the mind and body awareness; sessions may incorporate various equipment, music, dance, boxing, pole walking, cycling, chair and/or floor exercises, along with aquatic training.