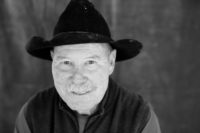 Durango, CO, United States
1060-1098 Main Avenue
Durango
Colorado
81301
US
I am a person with Parkinson's disease, diagnosed in 2010.  Now on to business.
I am an avid cyclist, PWR!Moves programs supporter, poet, artist and lover of all things except pickled beets.
As a 30 year project manager in the natural gas industry, I've been everywhere, worked out in every type of facility and came to love spinning and music.
You will find me fiddling with music daily as I search to build rythym into our weekly PWR!Moves classes.
Services
PWR!Moves Group Exercise classes
Services Offered
Training for living. PWR Moves as the vehicle to extending mobility and confidence in our everyday world.