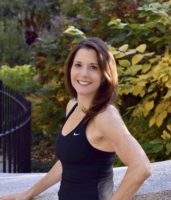 New York, NY, United States
Jill Messite earned her personal training and nutrition consulting certification through the National Personal Training Institute in New York City in 2002. In 2015 became a certified PWR!Moves Instructor. She has more than 15 years of experience providing full service fitness training and nutrition consulting to clients of all ages and fitness levels.  Jill places great emphasis on diet, flexibility, endurance, strength and balance. She coaches and empowers people to meet their goals through movement and proper nutrition and encourages all of her clients to exercise daily in order to achieve long-term health benefits.
Jill works with clients individually and in small groups.
Services
PWR!Moves Group Exercise classes
Services Offered
One on one personal training and small group fitness classes that are personalized and tailored to each individual or group depending on lifestyle, sport, disease progression and goals.