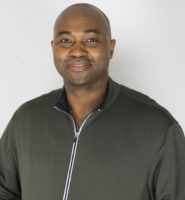 Rockwall, TX, United States
151-199 East Rusk Street
Rockwall
Texas
75087
US
My name is Howard Barrett. I am a licensed physical therapist and graduate of the Texas Woman's University doctorate of physical therapy program. Affectionately called Dr. Howie B, I visit patients in their home and treat them for different physical, musculoskeletal, and neurological diagnoses. I also provide wellness and fitness training.
My treatments are typically 1 hour duration and my include hands on for manual therapy, therapeutic exercises, patient education, consultation, and more.
I am a Parkinson Wellness Recovery, PWR! Certified Therapist and practice in multiple settings including home health, Acute care in a hospital, and orthopedic sessions through a private practice.
Howard Barrett, PT, DPT