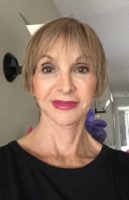 Virginia Beach, Virginia, United States
300-304 25th Street
Virginia Beach
Virginia
23451
US
I have been teaching PWR!Moves classes for about 7 years in Virginia Beach. I am also a senior fitness instructor for the City of Virginia Beach and teach senior class 5 days a week as well as the PD classes. My husband has PD so I feel uniquely qualified to understand the symptoms and limitations associated with the disease.
Services
PWR!Moves Group Exercise classes
Services Offered
I teach 2 classes a week based on ability. I also have an assistant that is a personal trainer so together, we offer a class format as well as personal training in the home.