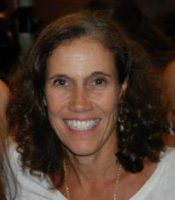 Charlotte, NC, United States
101 South Tryon Street
Charlotte
North Carolina
28280
US
I have 9 years of experience in treating Parkinson's. I am ATTP / LSVT /and PWR!Moves certified. I have been involved in the"train the trainers" program , which has assisted in developing community programs for people with Parkinson's. I was on the panel at the Michael J. Fox symposium in Charlotte in 2015.  I  have taken multiple classes in the area of Parkinson's disease and treatment.
Services
PWR!Moves Group Exercise classes, Physical Therapy
Services Offered
weekly exercise class, instruction of PWR!Moves exercises to PD patients ( average patient load is >60% Parkinson's).