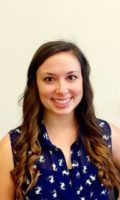 Westchester, Los Angeles County, CA, United States
6366 West 84th Street
Los Angeles
California
90045
US
I am a neurologic physical therapist in Los Angeles, CA. Our outpatient private practice specializes in working with people with movement disorders (like PD). We offer one-on-one individualized treatment sessions with a doctoral level physical therapist and many wellness opportunities. I am passionate about helping with people with PD live their life to the fullest!
Services
PWR!Moves Group Exercise classes, Physical Therapy, Wellness Services
Services Offered
re+move: a high-intensity PD specific exercise class incorporating the PWR! moves and other functional exercises, One-on-one Physical Therapy with a PWR! certified therapist, Personal training with a PWR! certified instructor.