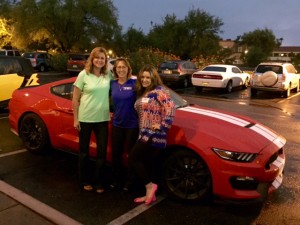 Our PWR!Gym members, family and friends weren't going to let a little rain stop them from eating to support our programs!
They were greeted at the door by our Jim Click friends who showcased the Ford Mustang Shelby GT350. This car (which hasn't been manufactured since 1966!) will be raffled off in December as a fundraiser for local nonprofits like PWR!  If you weren't buy effexor online canada able to purchase a ticket ($25 for one or five for $100), please stop by the PWR!Gym to get yours….100% of the proceeds from the tickets we sell are donated back to the PWR!Gym.
 
And to the amazing staff of Zinburger:  We are so appreciative of your support and hard work – you created a delicious and fun night for us!