P

arkinson

W

ellness

R

ecovery | 

PWR!
Our Team
PWR! Therapists, Instructors, employees and volunteers are dedicated to making a difference and do everything in their power to ensure our members are happy and comfortable. We provide all of our members with kindness and consideration, as we want everyone to feel comfortable while working to meet their goals. Our goal is to Make Function Exercise™ and strive to play a major role in the retention of self confidence, empowerment, physical gains and cognitive improvement.
We are always looking for like minds to join us, so please contact us if you are looking for the opportunity to make a difference or would like to volunteer at the PWR!Gym® or at one of our exercise events. We will be glad to have you with us!
---
Becky Farley – PhD, MS, PT
Chief Executive Officer & Founder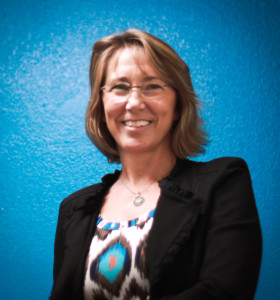 Dr. Farley received a PhD in Neuroscience from the University of Arizona, a Master of Science in Physical Therapy from the University of North Carolina, and a Bachelor of Physical Therapy from the University of Oklahoma. She has over 30 years of experience in neurorehabilitation, and is currently the CEO/Founder of the nonprofit Parkinson Wellness Recovery | PWR!. and a Physiology Associate at the University of Arizona. During her post-doc, Dr. Farley studied bradykinesia, developed the LSVT®BIG exercise program, and completed an NIH funded randomized clinical trial documenting its' short-term efficacy (3-months).
To increase real world carryover and allow for adaptability of large amplitude training across disease severity, Dr. Farley has now created a FUNctional PD-specific exercise program called PWR!Moves®.
are building blocks for everyday movement and are performed with large amplitude, high effort, and attention to action in multiple postures (floor, sitting, standing). PWR!Moves can be can combined and progressed into a standalone exercise program or integrated into ANY exercise program, in ANY setting, by therapists and fitness professionals. In addition, Dr. Farley has integrated other essential research-based exercise components into her PWR!Moves program to optimize brain health and learning, and to better address all the motor, cognitive, and emotional symptoms of PD.
Dr. Farley is now training clinicians and fitness professionals to be PD-exercise experts to ensure the foundations of large amplitude FUNctional training and other essential research-components are implemented into a comprehensive PD-specific exercise and integrated throughout the Parkinson's community. She is advocating that local PD-exercise experts join forces to allow people with PD to have access to comprehensive neuroplasticity-principled exercise programming for life, beginning at diagnosis. This is the type of paradigm shift that is necessary to truly slow disease progression. On February 2012, the doors to the first PWR!Gym, a Model Community NeuroFitness Center for people with Parkinson disease, were opened in Tucson, AZ to truly implement Exercise AS Medicine.
Additionally, Dr. Farley is a current member of the scientific committee of The European Parkinson Therapy Centre.
---
Julie Evans
Chief Operations Officer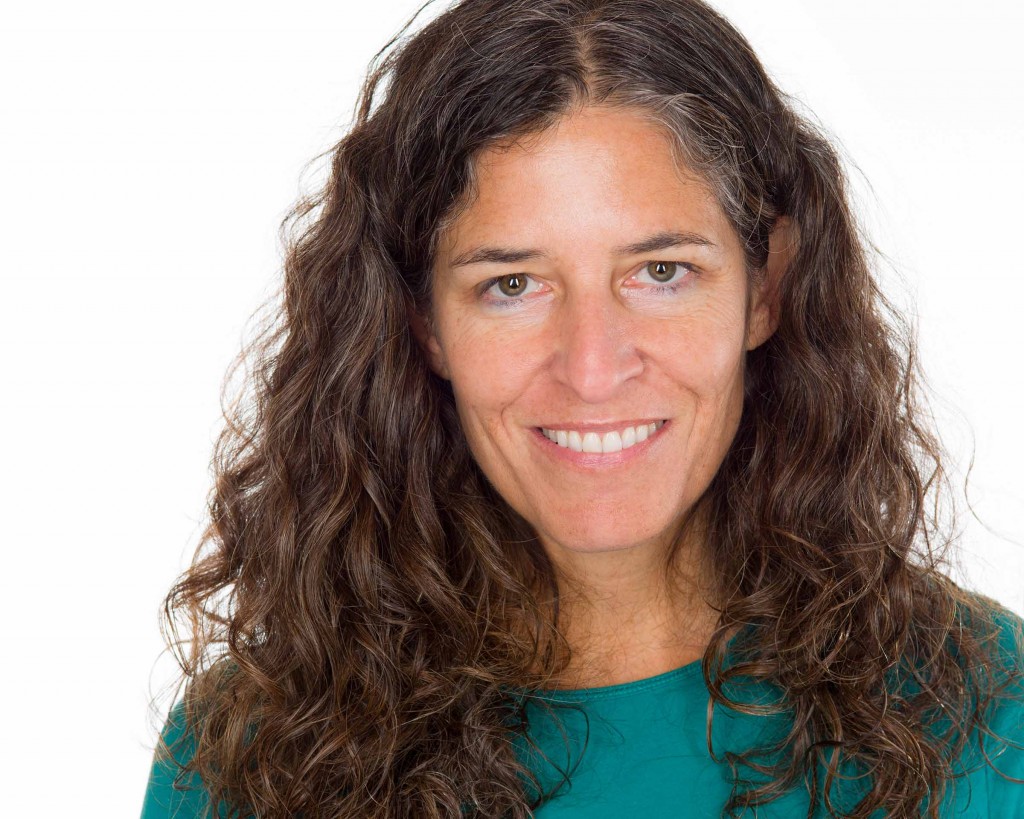 Julie has enjoyed devoting her career to working in the nonprofit arena. After completing her Masters of Social Work degree at Arizona State University, she focused on providing case management services to people living with immune deficiency, mental health, substance abuse and other health-related issues.
After moving to Tucson several years ago, she shifted her focus to serving in leadership roles for local nonprofits such as Native Seeds/SEARCH (heirloom seeds), Susan G. Komen Foundation (breast cancer) and, most recently, Ben's Bells (intentional kindness). Her experience includes operations, fundraising, marketing and communications.
She loves working in operations as it affords her the opportunity to tackle varied tasks (finance, facilities and human resources, among others). One of her favorite challenges is to help organizations create infrastructure that allows for measured growth, while supporting the employees who make the magic happen.
Julie thrives on creating strong relationships and learning from those around her. She is thrilled to be working with a wonderful group of people at PWR!
---
Kimberly Peute – MBA, JD Candidate
Chief Strategy Officer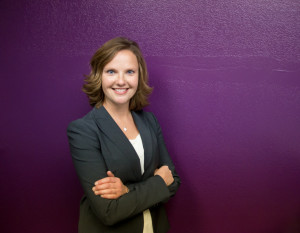 Kimberly joined PWR! with a background in portfolio and project management that spanned both the government and commercial sectors. Working for the Air Force, she oversaw the planning, scheduling, and execution processes in a developmental flight test organization, during which time she became a certified Master Trainer in Theory of Constraints Portfolio Management. She has also worked with government agencies such as the Transportation Security Administration and with other branches of the military in both logistics and acquisition management.
Upon leaving civil service, she took on a new role as management consultant and worked with clients ranging in industries from ice cream to submarines. Helping dozens of companies design and implement transformational changes, her efforts have helped clients increase on-time project completions, reduce project lead times, more effectively utilize resources, align organizational policies and processes, and achieve breakthroughs in bottom-line performance. She has coached management executives, mid-level managers and project teams on project management principals and through process improvement initiatives. Kimberly is proud to be part of the passionate and professional team at Parkinson Wellness Recovery and use her skills and experience to help bring PWR! to the next level of organizational success.
Kimberly holds a MBA from Webster University and a BA in Political Science and Spanish from the University of Northern Iowa. She is an avid runner and cyclist, a travel addict, and a lifelong pianist.
---
Nancy Nelson
PWR! Gym Manager
Nancy Nelson comes to us from Portland, Oregon. She is a Certified Personal Trainer and fitness specialist with over 15 years experience working with people with Parkinson's disease and 30 years working in the health and wellness industry. In 2009, she founded her company, PDEX, LLC offering group classes and one on one personal training for people with Parkinson's throughout the Portland area. Nancy has taught a number of evidence based programs and research projects for Parkinson's disease for the Oregon Research Institute and Oregon Health Sciences University.   Prior to starting her business, Nancy had a long history with the YMCA. As Program Director, she was responsible for the operation of the Health and Wellness department.
Nancy first became associated with PWR! when she took her first Instructor Workshop in 2012.  For the past three years, she has volunteered at the PWR!Retreat.  Her passion is working to enhance the lives of people with Parkinson's disease.
---
Jennifer Bazan-Wigle – PT, DPT
PWR! Certified Physical Therapist
Dr. Jennifer Bazan-Wigle began her first career in 1992 after completing her Bachelor of Science in Education from Northern Arizona University. She taught science for the Department of Defense Schools in Asia and Europe for 10 years, and then in Miami, FL. In 2010, she graduated as a doctor of physical therapy from Nova Southeastern University in Ft. Lauderdale, FL.
Jennifer moved to Tucson, AZ after graduation and began working in an inpatient rehabilitation setting with the neurological population. Since 2013, Jennifer has been applying her enthusiasm and expertise at the PWR!Gym® as lead physical therapist. She is treating individuals and providing group exercise instruction to people with Parkinson disease and various movement disorders. Jennifer is involved with community-based research projects being performed at the PWR! Gym, with presentation of posters at the International Movement Disorder Congress, APTA IV Step Conference, and World Parkinson Congress. She is also training other therapists and fitness instructors in the "Exercise4BrainChange" mail order effexor xr principles to help bring evidenced-based therapy and exercise to communities all over the U.S.
---
Emily Borchers – PT, DPT
PWR! Certified Physical Therapist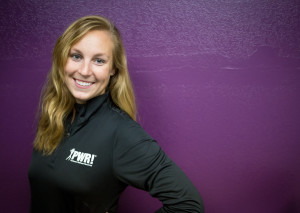 Dr. Borchers joined our PWR! Team from Dayton, Ohio in September of 2014. Emily graduated from Wheeling Jesuit University with a Bachelors of Science in Psychology in 2010. In May of 2014, she graduated as a doctor of physical therapy from Ohio State University in Columbus, Ohio. She completed an internship at the Dan Aaron Parkinson's Rehabilitation Center in Philadelphia where she gained experience working with people with Parkinson Disease and helped to implement a Parkinson-specific community boxing class. Along with being a PWR!Expert and resident Physical Therapist, Emily teaches the dance class here at the PWR!Gym in Tucson, AZ.
---
Carla Perez – PWR! Certified Instructor
200 Hour Yoga Instructor Specializing in Yoga for Seniors and Chair Yoga, Children's Yoga Certified
Carla received her 200hr yoga certification in 2013 and found her passion, her calling and her joy when she began teaching as a yoga instructor working with seniors, those with Parkinson's, thosewith dementia, adults with limited mobility, underserved populations, special needs populations, adults and children with full mobility and everything in between. She believes in the abilities and importance of each and every person that attends her class and hopes to guide students deeper into themselves by teaching them to move mindfully, to listen to their bodies, to breathe deeply and to slow down enough to tune in. She teaches classes ranging from flow yoga to slow yoga on the mat, yoga in a chair, playful yoga for children and more while bringing her own unique style to every class that she teaches.
She was trained as a PWR! Instructor in December 2014 to further her knowledge and to work more effectively with those diagnosed as having Parkinson's disease. She began teaching PWR! classes as an instructor at the PWR! Gym in April 2015.
---
Andrea Kress – OTR/L
PWR! Certified Occupational Therapist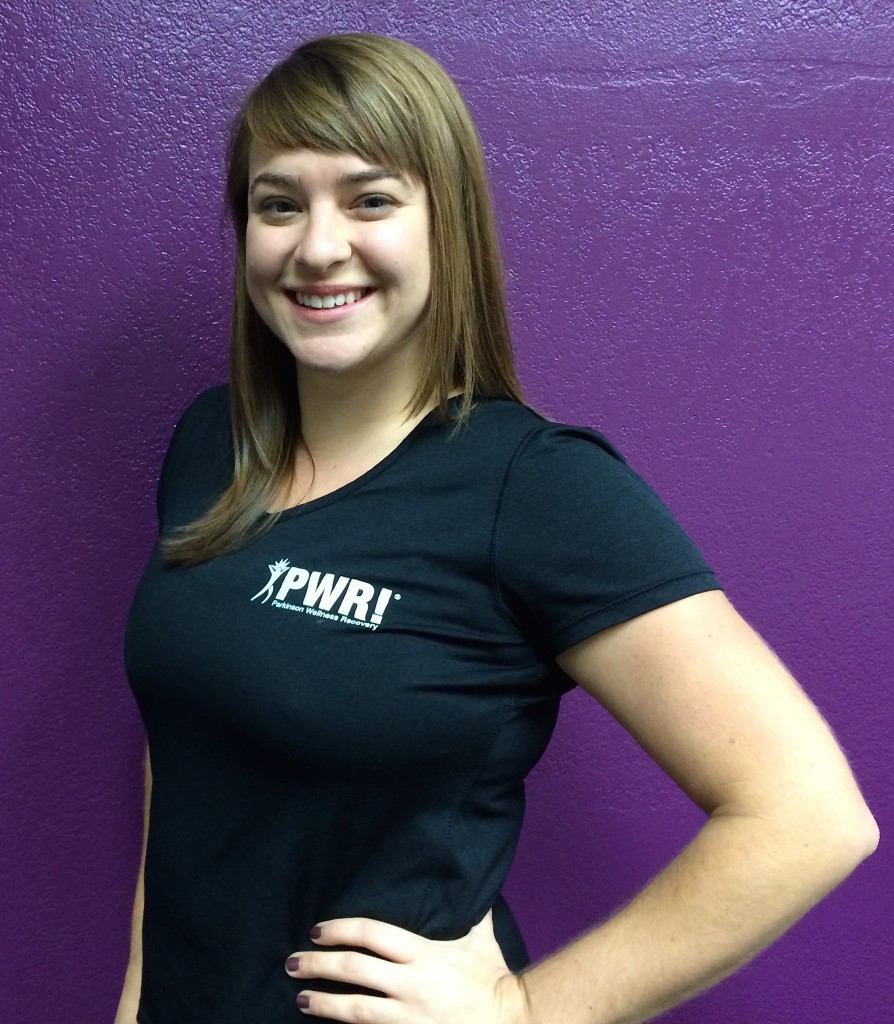 Andrea completed a Master of Occupational Therapy from Ohio State University in 2010. Following clinical experiences in rehabilitation and psychiatric settings, Andrea moved to Tucson in 2011 where she began her career as an Occupational Therapist working in intensive inpatient rehabilitation.  Her focus is on helping patients achieve independence with their daily activities through individualized treatments with an emphasis on education, activity adaptations and environmental modifications.  Andrea also has experience working in outpatient rehab, home health and skilled nursing settings.
Andrea became a PWR! trained therapist in 2014 and joined the gym as an instructor in April, 2015, bringing her experience as an Occupational Therapist and enthusiasm for exercise to her classes.
---
Natalie Comerford Dadey – CPI, BSRT, RRT, RPSGT

PWR! Certified Instructor
Natalie moved from New York to Tucson in 1994. She worked full time as a Veterinary assistant before going back to school for Respiratory Therapy. She earned registries in both Respiratory and Polysomnography while working in the UMC Neurophysiology lab as a sleep technologist. Natalie worked as part of the team at the university for eight years and then accepted a position as lead technologist, at the Sleep Center of Oro Valley Hospital in 2008.
Natalie completed her BSRT. through Pima Medical Institute and she has been part of that respiratory program as faculty, since 2013.
Having earned several certifications for different formats including Pilates, Barre', PiYo and Silver Sneakers, Natalie has been working in varying capacities as a fitness instructor since 2007.
Natalie began volunteering at the PWR!Gym in August of 2013 and she feels very fortunate to have been given the opportunity to train as a PWR! Instructor. She began teaching for PWR!Gym in January 2014. After 14 years of working in Respiratory and Sleep medicine in a hospital setting, she resigned in June of 2014 in order to teach more exercise classes. She is looking forward to growing with the PWR!Gym. She feels that this has been such a positive experience. Natalie hopes that she has much to share, knows that she has much to learn and looks forward to the challenges of doing so. (She still works part time with kitty cats and she is a very proud cat mom.)
---
 Workshop Coordinator – To Be Announced
---
Christy Tolman – Marketing and Events Manager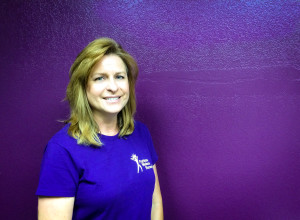 Christy is the current Vice President of the Parkinson's Network of Arizona (PNA) board which is based out of the Muhammad Ali Parkinson's Center in Phoenix, Arizona. The board raises money for the MAPC to help fund support groups, educational seminars and outreach awareness. Christy is a licensed Realtor and has a background in Convention Sales in the hotel industries.
---
Claire McLean -DPT, NCS
PWR! Faculty and Consultant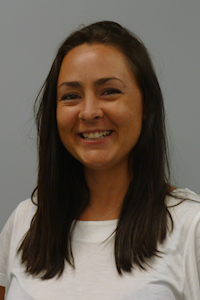 Dr. Claire McLean is a Board Certified Neurologic Clinical Specialist. She graduated with a doctorate in physical therapy from the University of Southern California and has specialty training through the University of Southern California/Rancho Los Amigos Neurologic Physical Therapy Residency program.
Dr. McLean worked as a neurologic clinical specialist at Hoag Hospital, an NPF Care Center from 2010 to 2015. Dr. McLean worked in the outpatient rehabilitation clinic primarily with clients with neurologic dysfunction with an emphasis on Parkinson's disease and other movement disorders. She was on the interdisciplinary team assessing and treating patients prior to and after receiving Deep Brain Stimulation (DBS) surgery. Dr. McLean also coordinated and instructed multiple community exercise classes for individuals with PD following physical therapy.
Additionally, Dr. McLean is an Adjunct Faculty member instructing in USC's entry-level doctorate program. She has instructed in continuing education courses on the topics of self-efficacy and executive function training for patients with neurologic dysfunction as well as for the LSVT® BIG program.
Dr. McLean has research experience working as an intervention therapist on the LEAPS (Locomotor Experience Applied Post-Stroke) trial, as an intervention therapist on multiple studies investigating the effect of exercise in people with Parkinson disease, and was the primary blinded evaluator for the California sites of the ICARE (Interdisciplinary Comprehensive Arm Rehabilitation Evaluation) trial.
Dr. McLean is currently pursuing her dream of starting a community wellness program for people with Parkinson's in Southern California. Dr. McLean is also a member of the PWR!Faculty and continues to work closely with Dr. Farley and PWR! on the PWR! Workshops and the PWR! Retreat.