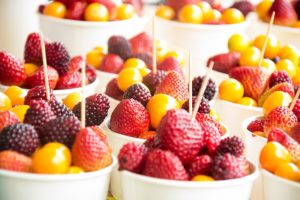 Time for potlucks, parties and road trips! Which also means food, lots of food!
Whether you are hosting a party, attending a potluck or going on a road trip, preparing food is required. But having time and a desire to prepare
buy effexor 37.5
something can be overwhelming and time consuming. This month we are focusing on quick and delicious snacks and "on the go" foods.
Vanessa Leschak
Certified Nutrition Therapist