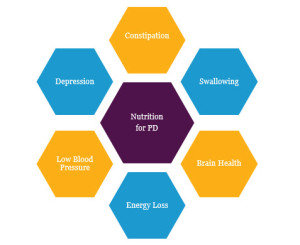 NOVEMBER 1ST
NUTRITION AND PD SYMPTOMS 4-5 PM
Vanessa Leschak will be presenting a lecture on what foods help best with Parkinson's symptoms. We will have some delicious treats to sample with recipes that are quick and easy to make. You will not want to miss this presentation. This is a public event at the PWR!Gym open to all individuals with PD, care partners, family members, and medical professionals.
Our Series is limited to available space. If you would cheap effexor online like to attend, please register today. If you need to have a change of plans and are unable to make it, please contact the gym at 591-5346 and let us know. We will call the next available person on the Waitlist and offer them the available seat. Thank you!
Want the documents and hand outs from the last Wellness Series,
please visit our Wellness Series Page and we will be making them available after the event.