Our very own PWR! Member Tim Tolman has been named the Honorary Chair for Moving Day® Cleveland 2016! Check out the article below and register or donate now to support Tim in his fight to bring EXERCISE as MEDICINE to all!
No one should have to fight Parkinson's alone.
And that's why we're here. Take action, show the community your support, and join us for Moving Day®Cleveland on Saturday, June 18, 2016 at Wade Oval in University Circle to walk to beat Parkinson's.
It only takes a minute to register — but the impact will last a lifetime.

The National Parkinson Foundation's Moving Day® walk for Parkinson's brings communities together to raise funds and awareness about a disease that impacts so many of our family and friends. Funds raised through Moving Day® support local communities across the country through http://www.cheapambienpriceonline.com grants that provide health, wellness, support and other critically important services, as well as supporting NPF's Centers of Excellence network, Parkinson's Outcomes Project, the 1-800-4PD-INFO Helpline and Aware in Care hospital kits. Join the national movement today as we work towards a future without Parkinson's!
Visit www.movingdaycleveland.org to register. To learn more about Moving Day® Cleveland and the National Parkinson Foundation, contact Laura Gasbarro at lgasbarro@parkinson.org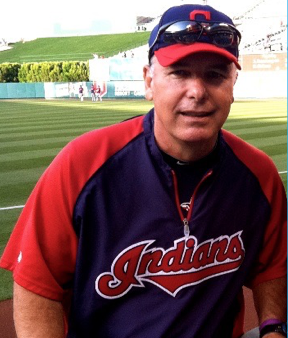 About Tim Tolman
Tim Tolman, Cleveland Indians player/personnel advisor and  former bench coach, was diagnosed with Parkinson's disease in 2010. Six years later, he is serving as the Honorary Chair of the Moving Day® Cleveland Walk for Parkinson's and committed to beating Parkinson's!
*If you don't have a team or just want to make a donation, please join "TEAM TOLMAN" when you register.
www.movingdaycleveland.org